The Tata Memorial Hospital is also popularly known as TMH. It is one of India's oldest cancer treatments and the most sought-after cancer treatment hospital. The hospital has a specialist cancer treatment and research centre associated with the Advanced Centre for Treatment, Research and Education in Cancer (ACTREC). The Centre is the national comprehensive cancer centre for the prevention, treatment, education and research in cancer.
Every year around 30,000 new patients visit the clinics from different parts of India and neighbouring countries. The hospital provides free or highly subsidized treatment in over 60 per cent of the cases. But the tremendous workload invariably leads to a long waitlist. The majority of the patients hail from struggling families who cannot afford to stay in an expensive city like Mumbai for a long time. Many patients stop the treatment midway because of the nearly month-long wait for surgery and the high living costs. Keeping all these things in mind, Tata Cancer Centre, in association with the Department of Atomic Energy, the Government of India, has a major expansion plan in different states in India. The Trusts has partnered with state governments in building state-wide cancer facility networks in Assam, Odisha, Jharkhand, Andhra Pradesh and Uttar Pradesh.
Homi Bhabha Cancer Hospital & Research Centre, Vizag, Andhra Pradesh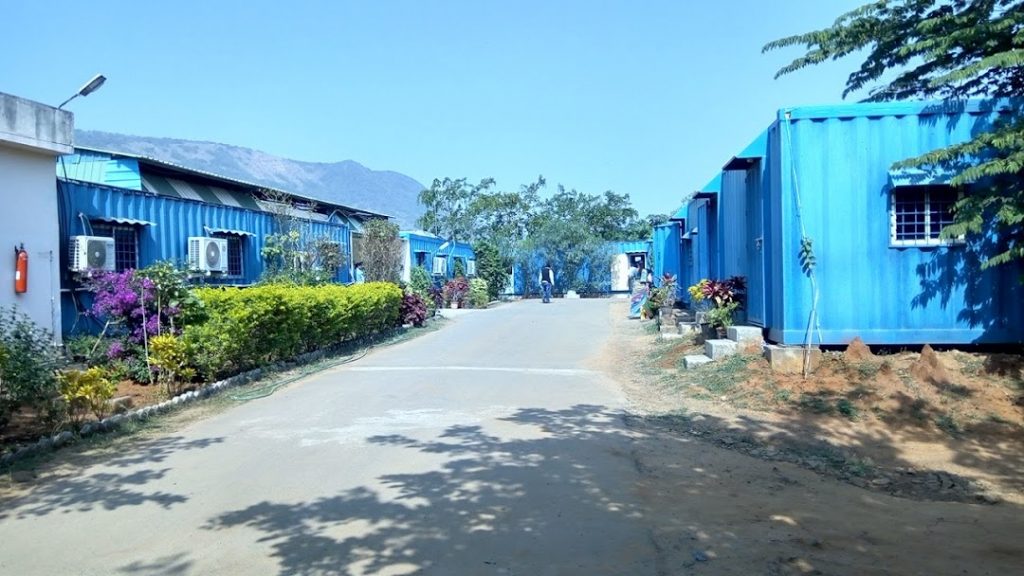 Homi Bhabha Cancer Hospital and Research Centre is a unit of Tata Memorial Centre, Department of Atomic Energy, Government of India. It has been operational for the last five years at Agnampudi, Visakhapatanam. The centre provides chemotherapy, surgical and ICU services. It also has a day-care facility. It will soon have outpatient clinics and diagnostic facilities with radiotherapy blocks and advanced radiation treatment (Teletherapy & Brachytherapy), radiology (CT scan, MR Imaging) and nuclear medicine (PET-CT, SPECT- CT) facilities. With the increasing number of patients visiting the centre, it aims to promote affordable, evidence-based, quality services and emphasizes affordable and innovative research. A large number of cancer patients are benefitted from this hospital.
Homi Bhabha Cancer Hospital & Research Centre, Muzaffarpur, Bihar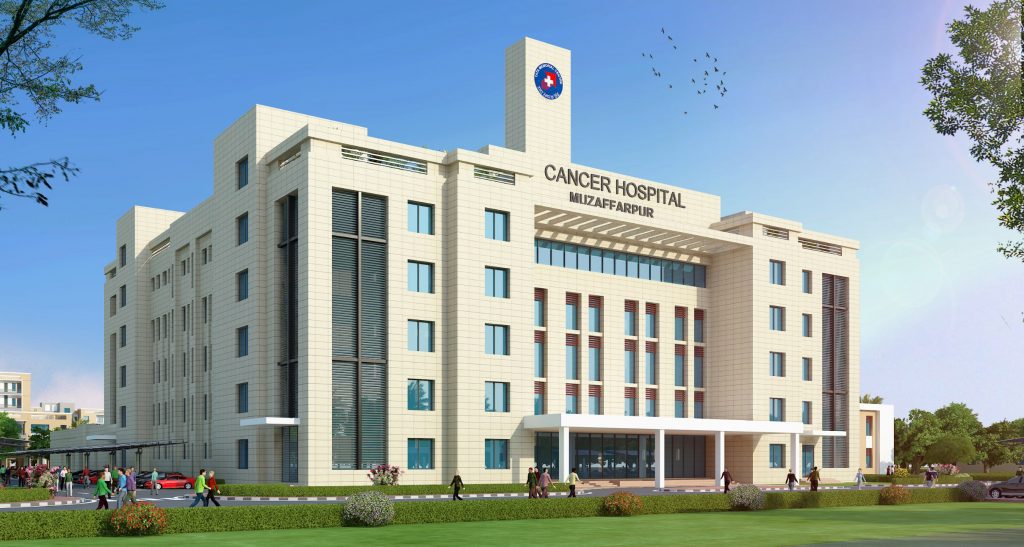 Homi Bhabha Cancer Hospital and Research Centre (HBCH & RC) at Muzaffarpur is a grant in aid institution under the Department of Atomic Energy, GOI. It is dedicated to the ethos of pioneering affordable cancer care in India, specifically in the North Bihar region. The entire area has limited healthcare facilities, and quality cancer care is not within reach of the common poeple. With the rising cancer cases in India, the most conservative estimates also pitch mind-boggling figures of more than 15,00,000 new cancer cases by 2025. The proposed centre will benefit the cancer patients of Bihar, eastern Uttar Pradesh, Jharkhand, West Bengal, and neighbouring countries like Nepal and Bhutan.
These include many of the most socio-economically backward regions of India. The proposed state-of-art 100-bed hospital will serve as a 'spoke' of the Hub-and-Spoke model of cancer care pioneered by TMC. As a part of the support from the Bihar state government, 15 acres of land within the premises of Sri Krishna Medical College & Hospital (SKMCH) have been allotted for the construction of this hospital. Heeding the urgent need to provide services, a temporary modular hospital is currently being commissioned. This facility will provide advanced cancer diagnostics and treatment of solid and haematological malignancies.
HBCHRC, Mullanpur and HBCH, Sangrur, Punjab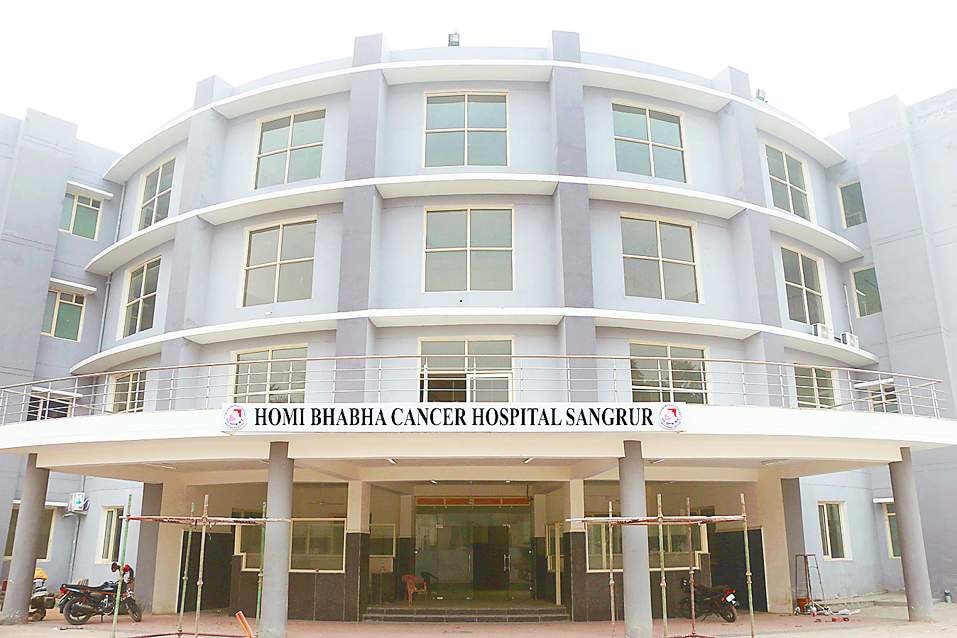 Homi Bhabha Cancer Hospital, Sangrur is a joint venture of Tata Memorial Centre, Mumbai and Govt. of Punjab. This hospital was started in January 2015 inside the civil hospital campus, Sangrur, to provide the best quality of care and cancer treatment facilities at an affordable cost to the patients of the Punjab and nearby states.
It has a trained workforce like doctors, nursing & other paramedical staff along with high-end equipment like Linear Accelerator, Bhabhatron, 18 channel Brachy, High Bore CT, 1.5 Tesla MRI, Digital Mammogrunit aphy, Digital X-ray, Mobile X-ray (Digital), Higher end USG, Mobile USG for diagnosis. This hospital was upgraded to 100 bedded facilities in November 2018. HBCH, Sangrur, has registered more than 15000 patients to date. More than 1.5 lakh pathological investigations are conducted in one year. The hospital provides medicine to the patients at a subsidized rate of almost less than 60% of MRP. The hospital also runs histopathology to share knowledge among the local population and strengthen the facility.
Homi Bhabha Cancer Hospital, Varanasi, Uttar Pradesh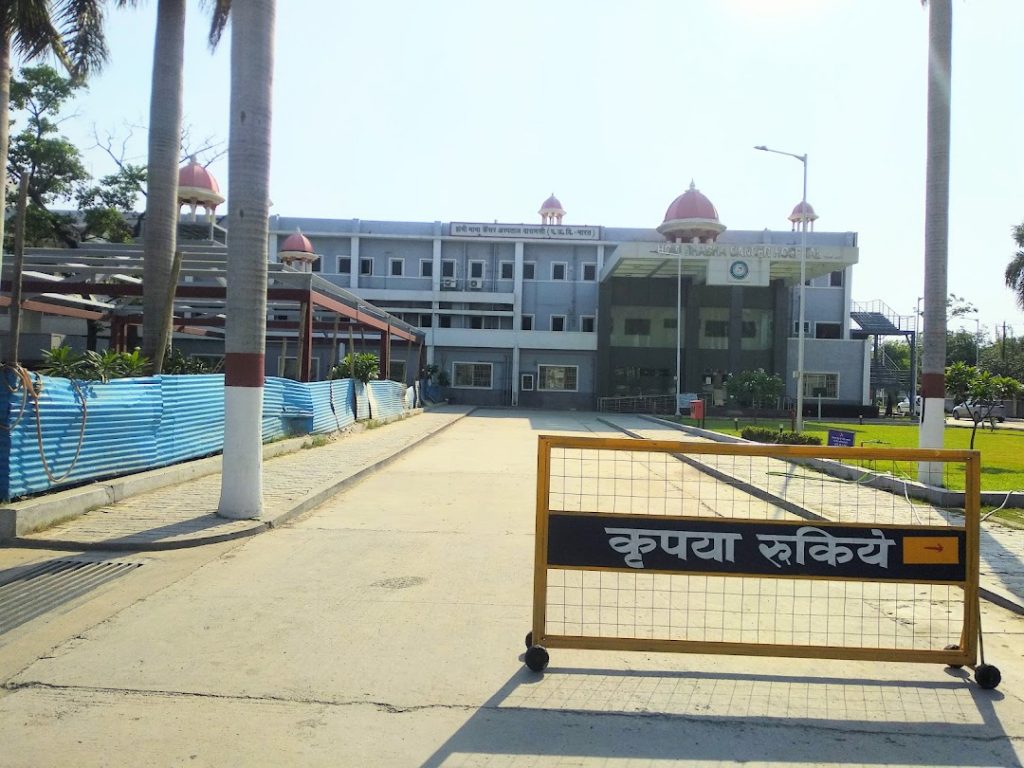 With a nearly 20 crore population, Uttar Pradesh is the most populous state in the country. The state is reported to have the maximum number of cancers and cancer-related deaths. However, there is an acute shortfall of comprehensive cancer care facilities in Uttar Pradesh and adjoining areas. Tata Memorial Centre (Grant-in-Aid Institution under Department of Atomic Energy, Government of India) has established Homi Bhabha Cancer Hospital (HBCH) and Mahamana Pandit Madan Mohan Malaviya Cancer Centre (MPMMCC) at Varanasi to offer state of the art patient care services, high-quality education and cutting-edge research in the region of Uttar Pradesh.
HBCH was commissioned on 1st May 2018 as a 179-bedded hospital, while the 352-bedded MPMMCC was commissioned on 19th February 2019. Prime Minister Shri Narendra Modi Ji formally inaugurated HBCH and MPMMCC on 19th February 2019. The distance between HBCH, Varanasi, and MPMMCC is about 8 kilometres. There is excellent road connectivity between the two hospitals. Both HBCH and MPMMCC are working as complementary units under the administrative control of the Director, HBCH & MPMMCC.
This hospital will benefit a population of nearly 40 crore people living in Uttar Pradesh, Uttarakhand, Bihar, Jharkhand, Madhya Pradesh, Chhattisgarh, etc. The area has the highest burden of cancer cases and is plagued with an acute shortage of trained workforce to deal with cancer management. The situation will worsen in the next couple of decades due to rapid urbanization in these areas. Through our twin hospitals, Tata Memorial Centre aims to provide comprehensive and very high-quality cancer care at affordable costs to the doorsteps of Varanasi (Uttar Pradesh) patients, its neighbouring districts, and adjoining States. The comprehensive care provided at HBCH spans from prevention and early detection through diagnosis and treatment to palliative care. The best of experts and equipment have been made available. Integrated multidisciplinary and patient centric approach is adopted for achieving best outcomes.