The importance of meal preparation in fulfilling the nutritional needs of family members cannot be overstated. It assists us in deciding what to eat on a daily and meal-by-meal basis.
We can refer to it as our "daily food guide." 
Meal planning could be a useful technique for overcoming time constraints and encouraging home meal preparation, which has been associated to better diet quality. Meal planning, on the other hand, has received little attention in the scientific literature to date. The goal of our cross-sectional study was to see if there was a link between meal planning and diet quality, which included following nutritional standards and eating a variety of foods, as well as weight status.
While food has a significant role in cancer prevention, its therapeutic efficacy in the treatment of cancer is less apparent. True, a person with cancer requires great diet to cope with the physical demands of the illness as well as the rigours of medical therapy. Scepticism should be applied to claims that certain meals, vitamins, or micronutrients may destroy cancer cells. There is little scientific evidence that a specific diet or supplement may cure cancer or kill cancer cells at this time. Nutrition is critical for cancer patients for a variety of reasons, including:
The immune system needs bolstering to fight at full strength.
The diet may be adjusted to cope with various symptoms, such as constipation, diarrhoea or nausea.
Loss of appetite or an increased metabolism means that high-energy foods may need to be included in the daily diet.
Extra protein may be needed to help prevent loss of muscle from weight loss.
1st Step: Create a Menu
First, consider your approach to meal preparation — do you:
Do you want to establish a weekly or monthly schedule?
Do you like to prepare meals in advance, right before serving, or a combination of the two?
Want to schedule a day to prepare meals for the week or month that you can freeze?
Do you or your family have any unique nutritional requirements?
Next, write your menu on a piece of paper, in your phone, or on your computer.
Take a moment to learn how to put up a nutritious dinner and ensure you're receiving the proper quantity of each food category.
Appear through cookbooks or websites for recipes that look appealing. Determine the level of cooking proficiency required to complete the recipe. Do you possess those abilities? Are you up for the challenge if not? Also, double-check that you have all of the necessary cooking utensils and pans for the dish. Inquire about your family's schedules and eating preferences. Consider such elements as you plan your food. Think about the weather. On a chilly winter night, hearty soups and stews are excellent. On a hot summer day, a salad with lean protein may be a refreshing entrée. Make sure any perishables can be stored in the refrigerator or in an insulated bag with an ice pack if you're packing lunches.Find out what you already have on hand in the kitchen. Rather of storing meals for lengthy periods of time, it is preferable to rotate them on a regular basis. As a result, strive to make the most of what you have on hand. You'll save money as well! Examine the special offers at your local grocers. A reduced price might sometimes enable you to treat yourself and your family to a memorable supper. Keep in mind that in-season produce is less expensive.Aim for diversity in your meals, but don't feel obligated to do so every day. It's fine to have oatmeal or low-fat yoghurt with berries for breakfast several times a week. Pick a few alternatives for lunch and alternate them throughout the week. Make a list of breakfast, lunch, and dinner possibilities. Don't forget about the munchies.Consider how you'll dispose of leftovers. Could you serve them again that week or put them in the freezer for a later date? Remember to keep food safe by using up refrigerated leftovers within three to four days or freezing them for later use.
Run the menu by the rest of your family. Is it appealing to them? Make any necessary changes. Keep track of how well you did over the week.
The Five Food Groups Should Be in Your Pantry and Freezer
Take some time to stock up on the essentials to help you get started with meal planning. This includes the nutritious meals you enjoy eating and preparing. From the five food groups, the lists below give pantry and freezer goods to stock up on. Make a list of the goods you wish to keep on hand in your pantry and freezer. Plus, depending on your health needs and culinary choices, you may add other products.
Vegetables
Stock up on a selection of canned tomatoes (diced, crushed, whole, stewed). Soups, stews, sauces, casseroles, and more may all benefit from them! Get a bottle of your favourite spaghetti sauce as well. Dried mushrooms are another wonderful pantry ingredient to have on hand since they may give your meals a richer taste.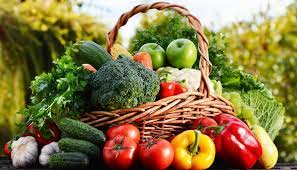 Fruits are high in dietary fibre
such as raisins, dried cranberries, dried apricots, and other dried fruits. They infuse flavour into your morning cereal, lunch salad, and supper grains.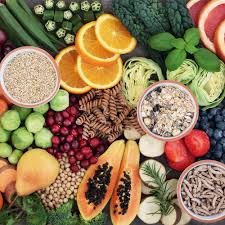 Dried milk
Dried milk is a fantastic back-up item to keep on hand if you run out of fresh milk. It may be used in coffee or tea. Single-serving containers of boxed milk are also available and are a nice addition to lunch boxes. In most recipes, evaporated milk (available in cans in the baking aisle) can be used instead of liquid milk.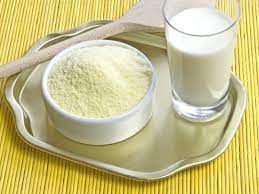 Protein Foods
Stock up on lentils, black, pinto, cannellini, garbanzo, and kidney beans, both canned and dry. These legumes are a high-protein food. Salads, soups, stews, and other meals can all benefit from the addition of cooked beans. Canned tuna, anchovies, and sardines are pantry staples, adding protein, healthy fats, and flavour to dishes quickly.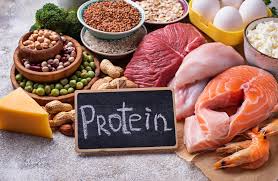 Gains
Oatmeal, buckwheat, and other whole-grain cereals should be kept on hand in the pantry. Add nuts and fresh berries to these hot cereals for an additional boost. Barley, farro, quinoa, and other grains are nutritious mainstays. Keep a variety of rice on available as well, including long grain, short grain, basmati, and brown rice. Spaghetti, ziti, penne, and other pastas are excellent choices for a simple, substantial family supper. Purchase whole-grain pasta or try spaghetti produced from legumes for an added nutritional benefit. Eating seven or more servings of a variety of grains, grain products, legumes, roots, and tubers per day can also help to prevent cancer. The less processed the grains, the healthier, so choose wholegrain meals wherever possible. Foods to eat include oats, brown rice, maize, rye, kidney beans, and lentils. High-refined-starch and refined-sugar diets have been linked to an increased risk of stomach cancer and bowel cancer.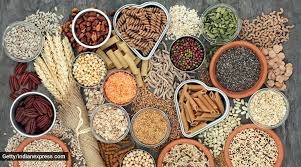 Fats
The possibility of a connection between fat and cancer has piqued people's curiosity. There is currently no evidence of a direct relationship between fat consumption and certain cancer types (with the possible exception of prostate cancer). A high-fat diet, on the other hand, can lead to obesity, which is linked to malignancies of the colon cancer, breast cancer, kidney cancer, oesophagus cancer, gallbladder cancer, and endometrial cancer.