Stages of melanoma skin cancer
Stage 0:
This type of cancer has not reached beyond the epidermis. It can be treated by excision or minor Surgery. For melanoma in the sensitive areas of skin like the face, some doctors believe in Mohs Surgery.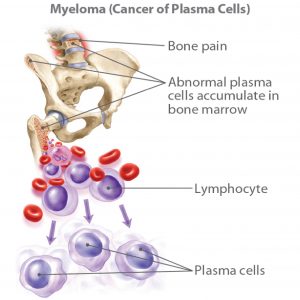 Stage 1:
In this condition, the small tumor may have spread to the second layer of skin, the dermis. Stage 1 melanoma is treated by wide excision to remove the tumor as well as margins of normal skin around it. Some doctors prefer the sentinel lymph node Biopsy (SLNB). If cancer cells are found in the lymph nodes, then the doctor will watch the lymph node closely by getting an Ultrasound of the node every few months. Along with this process, some immune checkpoint inhibitors or Targeted therapy drugs are given.
Stage 2:
These tumor cells are not spread out of the original tumor, but it is larger, thicker, and may have some other symptoms of scaling, bleeding, and flaking. Wide excision is the standard treatment for stage 2 melanoma. SLNB is also done in this stage because cancer has spread in the lymph nodes. Along with this targeted therapy, drugs are also used.
Stage 3:
In this stage, cancer has metastasized or spread to lymph nodes and nearby skin and tissues. For the treatment of stage 3 melanoma, surgical excision of the primary tumor is done along with lymph node dissection. And after the surgery, additional treatment like immune checkpoint inhibitors or Targeted therapy drugs (for cancer with BRAF gene change) can also be given to reduce the risk of recurrence of melanoma. Other options of the treatment include injections of the T- VEC vaccine, Bacilli Calmette Guerin (BCG) vaccine, or interleukin-2 directly into the melanoma. According to studies, survival chances are 63.6%.
Stage 4:
This stage is the most advanced stage of melanoma. In this stage, the spread of cancer is beyond the original primary tumor, in lymph nodes, surrounding skin, tissues, and organs distal to the site of cancer. This enlarged tumor is removed by Surgery and treated with radiation therapy, immunotherapy, and Chemotherapy. The survival rate is a meager 22.5%.