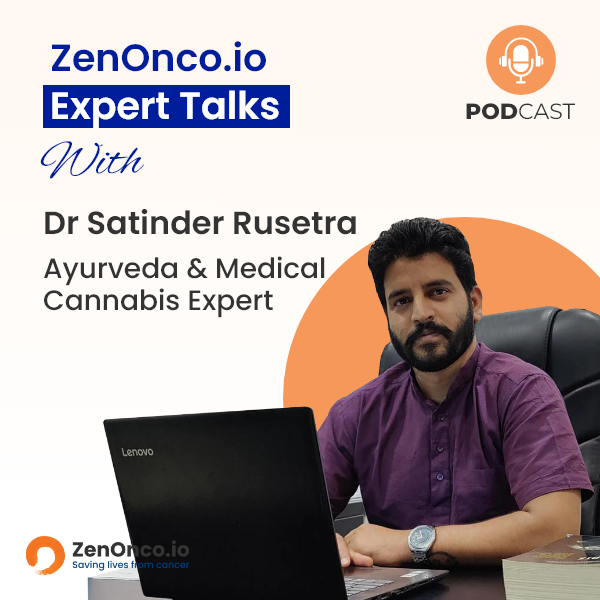 Ayurveda is a traditional, medicinal approach that benefits cancer patients by enhancing their overall quality of life, boosting their natural immunity, and enhancing the effectiveness of their treatments. Dr. Satinder Rusetra is an Ayurveda and Medical Cannabis Expert with over a decade of experience in guiding cancer patients. He believes that a holistic and integrative approach increases the overall efficacy of treatment with minimal side effects. He talked about the below in this session:
– Diet & nutrition during and after cancer treatment 🥗
– Role of mental wellness during cancer treatment 😇
– Relieving pain and stress during cancer treatment 🧘🏻‍♀️
Many of our patients got answers to their queries from this session. Listen to it and seek expert advice on any questions you may have.
About ZenOnco.io Expert Sessions: ZenOnco.io Expert Sessions is a platform that provides an opportunity for cancer patients, caregivers, and survivors to interact with cancer experts, oncologists, onco-nutritionists, and other experts in a live meeting. Participants can gain insights into medical and complementary treatment options, tips for healthy living, and have all their cancer-related queries answered by experts. Get all your queries answered in the live session.
For any guidance related to cancer treatment, drop us a message or call us at +919930709000 or visit our care centers at:
1. HSR Layout, Bangalore.
2. Lower Parel, Mumbai.
Download the app today for all your cancer-related needs: https://zenonco.io/download-app.