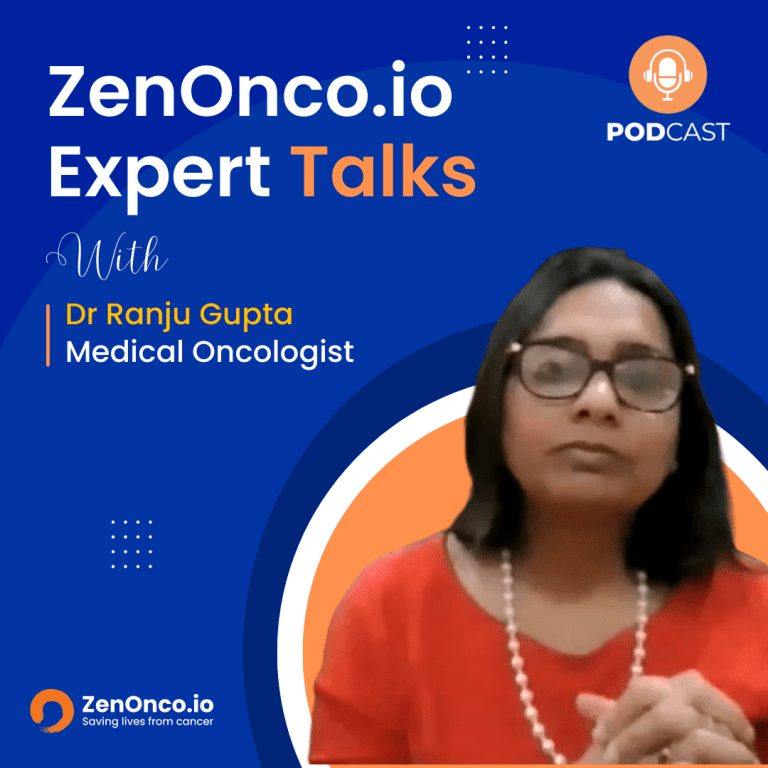 Integrative oncology is uses mind-body practices, natural supplements, and lifestyle modifications from different traditions alongside conventional cancer treatments to improve the efficacy of treatments and increase treatment outcomes.
Dr. Ranju Gupta is a Medical Oncologist and Hematologist with more than 25 years of experience. The American Board of Internal Medicine has granted her certifications in several areas, namely internal medicine, medical oncology, and hematology.
In ZenOnco.io Talks with Dr. Ranju Gupta , she says that her patient's quality of life is very important to her and that she also pays attention to the emotional and psychosocial aspects of a patient in addition to their medical treatment. She also talks about the importance of awareness and regular screening tests for a better treatment outcome.
About ZenOnco.io Expert Sessions: ZenOnco.io Expert Sessions is a platform that provides an opportunity for cancer patients, caregivers, and survivors to interact with cancer experts, oncologists, onco-nutritionists, and other experts in a live meeting. Participants can gain insights into medical and complementary treatment options, tips for healthy living, and have all their cancer-related queries answered by experts. Get all your queries answered in the live session.
For any guidance related to cancer treatment, drop us a message or call us at +919930709000 or visit our care centers at:
1. HSR Layout, Bangalore.
2. Lower Parel, Mumbai.
3. Sama Hospital, New Delhi.
Download the app today for all your cancer-related needs: https://zenonco.io/download-app.