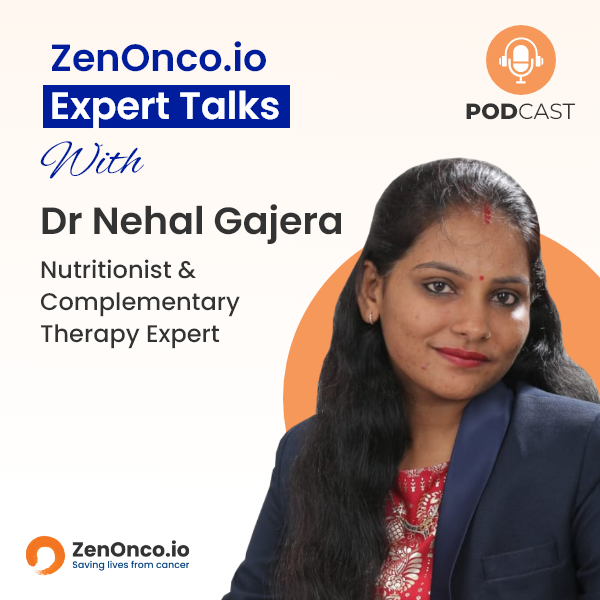 Dr. Nehal Gajera is a Nutritionist and Complementary Therapy Expert with over 14 years of experience. She shared valuable insights and practical tips on how to improve your overall health and well-being during cancer treatment and beyond. She also discussed regarding:
– Tips to naturally increase immunity and strength during treatment.
– Ways to manage weight loss and other side effects during treatment.
– Measures to prevent the chances of cancer recurrence in the future. Many of our patients got answers to their queries regarding cancer nutrition from this session. Listen to it and seek expert advice on any questions you may have.
About ZenOnco.io Expert Sessions: ZenOnco.io Expert Sessions is a platform that provides an opportunity for cancer patients, caregivers, and survivors to interact with cancer experts, oncologists, onco-nutritionists, and other experts in a live meeting. Participants can gain insights into medical and complementary treatment options, tips for healthy living, and have all their cancer-related queries answered by experts. Get all your queries answered in the live session.
For any guidance related to cancer treatment, drop us a message or call us at +919930709000 or visit our care centers at:
1. HSR Layout, Bangalore.
2. Lower Parel, Mumbai.
Download the app today for all your cancer-related needs: https://zenonco.io/download-app.