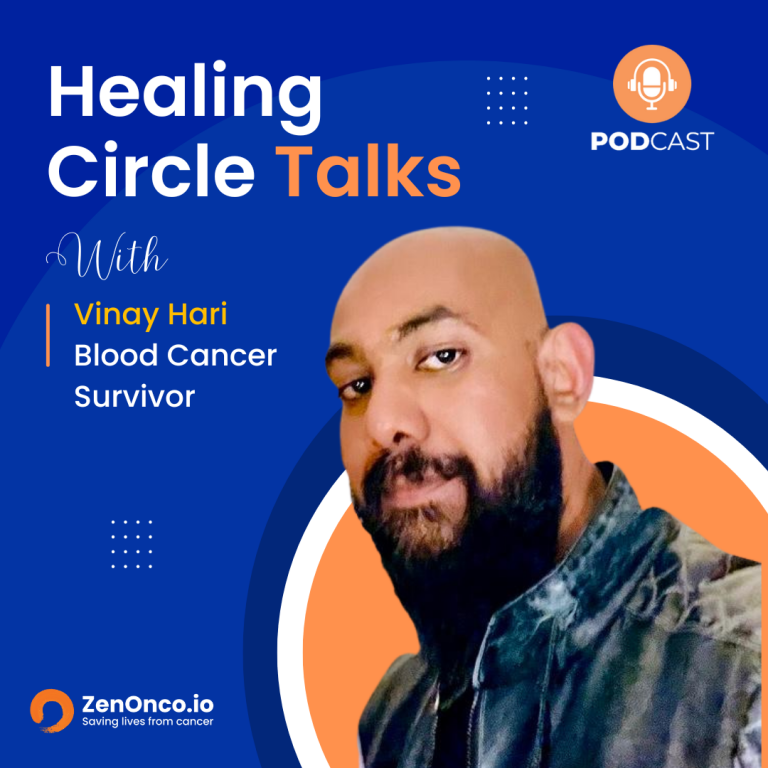 Vinay Hari was diagnosed with blood cancer (i.e. Leukemia) when he was 14 years old. He put up a brave fight and went through more than a year of treatment before he was declared cancer-free. He says, "The cancer diagnosis was definitely shocking for us, especially because I was still so young. It did have a huge emotional impact on my entire family. However, my family was my biggest support system, and they helped me the most through my cancer journey along with the healthcare team. With the right support system, I am sure anyone can beat cancer. One should always trust their doctors and should be extremely positive and confident that they will surely come out of it. It is okay to fall because that will help you rise stronger & fearless."
About Cancer Healing Circle Talks: Cancer Healing Circle Talks are sacred spaces meant to inspire and guide cancer patients and caregivers in their cancer journey. These are open events that you could share with people who could benefit from attending them.
Read 1,000+ cancer success stories here: https://zenonco.io/cancer/cancer-survivor-stories/.
To connect for cancer treatment guidance:
– Call: +919930709000
– Message: https://wa.me/919880378899
For in-person guidance, you can also visit us at our care centers:
1. HSR, Bengaluru
2. Lower Parel, Mumbai
Download the app today for all your cancer-related needs: https://zenonco.io/download-app.