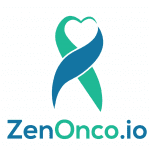 Mr. Pravin was diagnosed with male breast cancer in 2019, which later metastasized to other parts of his body. He underwent surgeries, radiation, and clinical trials, but it was the major change in his lifestyle that made the biggest difference. He switched to a healthy diet and regular exercise, among other changes, which reduced his cancer by 50%. His message to other cancer patients is to never lose hope, take care of themselves, and believe in their ability to fight the disease.
Learn about the valuable lessons Pravin Ji learned through his cancer journey. He feels that one should believe in themselves and give equal importance to their emotional well-being.
Read 1,000+ cancer success stories here: https://zenonco.io/cancer/cancer-survivor-stories/.
To connect for cancer treatment guidance:
– Call: +919930709000
– Message: https://wa.me/919880378899
– For in-person guidance, you can also visit us at our care centers:
1. HSR, Bengaluru
2. Lower Parel, Mumbai
3. Sama Hospital, New Delhi