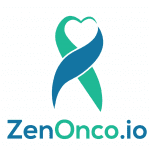 She was a caregiver to her husband who was diagnosed with Stage 3 Penile Cancer. They faced challenges such as delayed diagnosis, limited treatment options, and emotional exhaustion. Despite the difficulties, she and her husband remained positive and supported each other throughout the journey. She learned the importance of acceptance, seeking help and early detection in cancer.
Learn about the experiences she has gone through in her cancer-caregiver journey. She advises people to stay strong despite all the challenges and to be there for patients by giving them emotional support to fight cancer.
Read 1,000+ cancer success stories here: https://zenonco.io/cancer/cancer-survivor-stories/.
To connect for cancer treatment guidance:
– Call: +919930709000
– Message: https://wa.me/919880378899
– For in-person guidance, you can also visit us at our care centers:
1. HSR, Bengaluru
2. Lower Parel, Mumbai
3. Sama Hospital, New Delhi