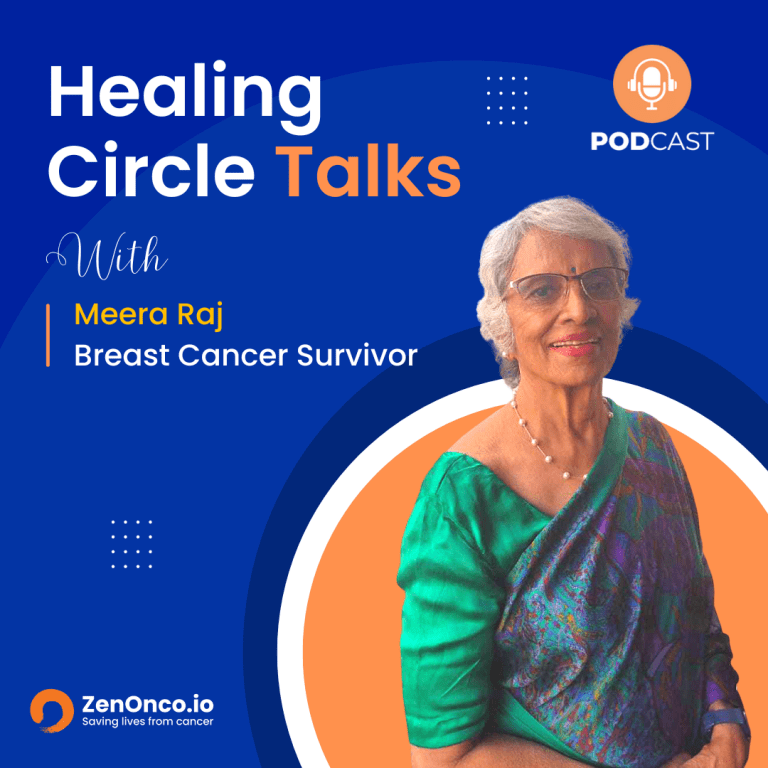 Meera Ji was diagnosed with breast cancer when she was 60 years old. She underwent surgery and chemotherapy for 6 months, and also faced many side effects. However, she courageously managed it all and received immense support from her friends.
Post-recovery, she has been constantly guiding and supporting cancer patients from across the world, as it gives them confidence, inspiration, and positivity, and as a result, she finds it very satisfying and rewarding. She says, "It was initially a difficult journey for me, but it opened up my life, gave me a new profession, and put me in touch with thousands of people. Cancer doesn't define who you are, you do."
About Cancer Healing Circle Talks: Cancer Healing Circle Talks are sacred spaces meant to inspire and guide cancer patients and caregivers in their cancer journey. These are open events that you could share with people who could benefit from attending them.
Read 1,000+ cancer success stories here: https://zenonco.io/cancer/cancer-survivor-stories/.
To connect for cancer treatment guidance:
– Call: +919930709000
– Message: https://wa.me/919880378899
For in-person guidance, you can also visit us at our care centers:
1. HSR, Bengaluru
2. Lower Parel, Mumbai
Download the app today for all your cancer-related needs: https://zenonco.io/download-app.