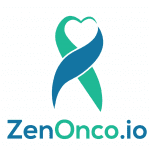 Gyanu Veena Ji is a two-time cancer survivor. She was diagnosed with breast cancer in 2001, which later on relapsed in 2008. She underwent surgery, chemotherapy, and radiation, and gathered the courage to fight despite all the struggles. She received immense support from her family and emerged as a survivor through hope, positivity, and determination.
Gyanu Veena Ji discussed about the valuable lessons she learned through her cancer journey. She feels that cancer is not a death sentence. She advises people to prioritize their health and not to be afraid, but instead keep trying and trust in God.
About Cancer Healing Circle Talks: Cancer Healing Circle Talks are sacred spaces meant to inspire and guide cancer patients and caregivers in their cancer journey. These are open events that you could share with people who could benefit from attending them.
Read 1,000+ cancer success stories here: https://zenonco.io/cancer/cancer-survivor-stories/.
To connect for cancer treatment guidance:
– Call: +919930709000
– Message: https://wa.me/919880378899
– For in-person guidance, you can also visit us at our care centers:
1. HSR, Bengaluru
2. Lower Parel, Mumbai
3. Sama Hospital, New Delhi