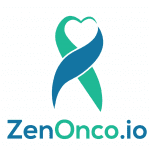 Dinesh Kundnani was diagnosed with stage 3 colorectal cancer after experiencing severe pain and a misdiagnosis. He underwent surgery, chemotherapy and radiation therapy, and faced many side effects but eventually found strength and learnt the importance of patience. Dinesh's message to cancer patients is to stay positive, seek the best treatment, and share their experiences to inspire others. His journey shows the power of determination and family support in overcoming cancer.
Learn about the valuable lessons Dinesh learned through his cancer journey. He encourages people to stay patient, calm, and positive in any challenging time. Don't miss out on this motivational talk.
Share this message with others and join us on Zoom: https://us02web.zoom.us/j/8055053987.
Read 1,000+ cancer success stories here: https://zenonco.io/cancer/cancer-survivor-stories/. To connect for cancer treatment guidance:
– Call: +919930709000
– Message: https://wa.me/919880378899
– For in-person guidance, you can also visit us at our care centers:
1. HSR, Bengaluru
2. Lower Parel, Mumbai
3. Sama Hospital, New Delhi