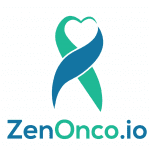 Bindu Ji was diagnosed with breast cancer in 2021 after feeling an unusual lump in her breast. She underwent breast-conserving surgery and several sessions of radiation and chemotherapy. She dived more into spirituality and found hope, willpower, and positivity. She is grateful to her family, and also to ZenOnco.io for supporting and guiding her throughout her journey.
She advises other cancer patients to stay positive and hopeful, no matter what physical changes they undergo. She asks them to be careful about hygiene and look for any unusual signs in their bodies.
Read 1,000+ cancer success stories here: https://zenonco.io/cancer/cancer-survivor-stories/.
To connect for cancer treatment guidance: – Call: +919930709000
– Message: https://wa.me/919880378899
– For in-person guidance, you can also visit us at our care centers:
1. HSR, Bengaluru
2. Lower Parel, Mumbai
3. Sama Hospital, New Delhi