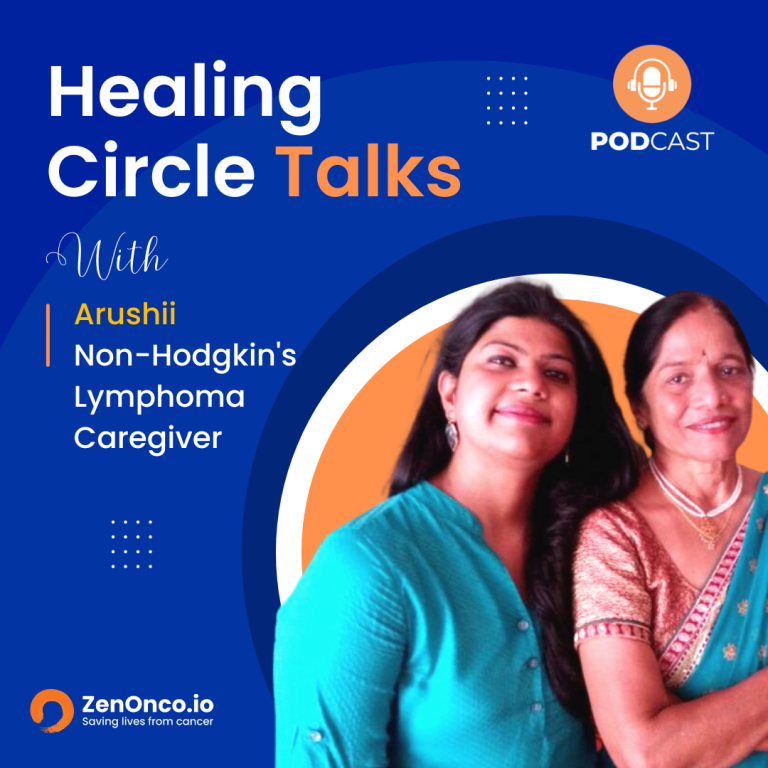 Arushii was a caregiver to her mother, who lost the battle to Non-Hodgkin's Lymphoma. She advises caregivers to accept the reality without wasting time and systematically organize the treatment by getting as many opinions as necessary. She suggests, "Seek more than just one opinion and undergo regular checks to ensure you are headed in the correct direction. Make the required preparations for these decisions because they can be expensive but are inevitable once you receive a cancer diagnosis. Always listen to what the patient is saying, both verbal and non-verbal."
About Cancer Healing Circle Talks: Cancer Healing Circle Talks are sacred spaces meant to inspire and guide cancer patients and caregivers in their cancer journey. These are open events that you could share with people who could benefit from attending them.
Read 1,000+ cancer success stories here: https://zenonco.io/cancer/cancer-survivor-stories/.
To connect for cancer treatment guidance:
– Call: +919930709000
– Message: https://wa.me/919880378899
For in-person guidance, you can also visit us at our care centers:
1. HSR, Bengaluru
2. Lower Parel, Mumbai
Download the app today for all your cancer-related needs: https://zenonco.io/download-app.