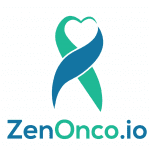 Anju Ji was diagnosed with breast cancer after she felt severe pain and lumps in her breast. She underwent medical treatment, including several cycles of chemotherapy, and started incorporating healthy practices such as a healthy diet, yoga, and other exercises which helped her manage side effects and regain her strength.
Despite everything she went through, she never lost her spirit and courageously defeated cancer. Anju Ji shares the valuable lessons she learned through her cancer journey. She advises people to get annual checkups regularly and not to ignore any signs of illness. She says, "Don't be afraid of the disease. Instead, let the disease be afraid of you!"
Read 1,000+ cancer success stories here: https://zenonco.io/cancer/cancer-survivor-stories/.
To connect for cancer treatment guidance:
– Call: +919930709000
– Message: https://wa.me/919880378899
– For in-person guidance, you can also visit us at our care centers:
1. HSR, Bengaluru
2. Lower Parel, Mumbai
3.Sama Hospital, New Delhi