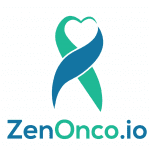 Prathima's cancer journey began with the diagnosis of breast cancer in 2015. She underwent chemotherapy, targeted therapy, and radiation therapy and showed unwavering determination through her strong willpower and support from loved ones. Despite financial struggles and other hurdles, she wrote a book based on her cancer journey to inspire several other cancer patients.
Learn about the valuable lessons Prathima learned through her cancer journey. Prathima's message emphasizes self-love, knowledge-seeking, and the healing power of love. Her inspiring journey continues to motivate others .
Don't miss out on this motivational talk. Share this message with others and join us on Zoom: https://us02web.zoom.us/j/8055053987.
Read 1,000+ cancer success stories here: https://zenonco.io/cancer/cancer-survivor-stories/.
To connect for cancer treatment guidance:
– Call: +919930709000
– Message: https://wa.me/919880378899
– For in-person guidance, you can also visit us at our care centers:
1. HSR, Bengaluru
2. Lower Parel, Mumbai
3. Sama Hospital, New Delhi