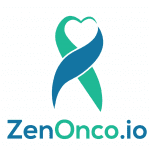 Listen to Dr. Pooja Ghatalia, Medical Oncologist at Fox Chase Cancer Center, Philadelphia, as she shares insights on medical treatment for cancer, including advanced treatment approaches.
ZenOnco.io – Making quality integrative oncology cancer care accessible to all.
If you or your loved one has been diagnosed with cancer recently, and need guidance on treatment or have any doubts or queries, please call ZenOnco.io on +91 99 30 70 90 00.