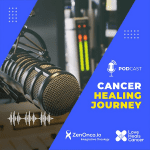 An inspirational story about Meeta Khalsa who learned the importance of life and health after sharing her mother's cervical cancer journey.
ZenOnco.io – Making quality integrative oncology cancer care accessible to all.
If you or your loved one has been diagnosed with cancer recently, and need guidance on treatment or have any doubts or queries, please call ZenOnco.io on +91 99 30 70 90 00.