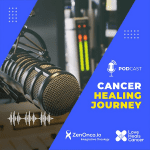 Read about Major General CP Singh, who fought with cancer three times and came out as a winner. He believes that we should keep hope because miracles do happen.
ZenOnco.io – Making quality integrative oncology cancer care accessible to all.
If you or your loved one has been diagnosed with cancer recently, and need guidance on treatment or have any doubts or queries, please call ZenOnco.io on +91 99 30 70 90 00.