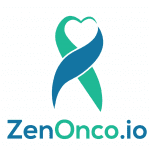 Dr. Majid Ahmed Talihoti is one of the distinguished medical professionals in the field of surgical oncology with an expertise of more than a decade in the field of surgical oncology. He has gained specialized structured surgical oncology training and performed all the major operative procedures like commando surgery and various neck dissections for head and neck cancer, thoracic, gastrointestinal, breast surgery, oncoplastic, and many more. He has also been associated to various leading medical research institutes across the country.
Zenonco.io – Making quality integrative oncology cancer care accessible to all.
Visit our Official website: https://zenonco.io/
If you or your loved one has been diagnosed with cancer recently, and need guidance on treatment or have any doubts or queries, please call ZenOnco.io on +91 99 30 70 90 00.