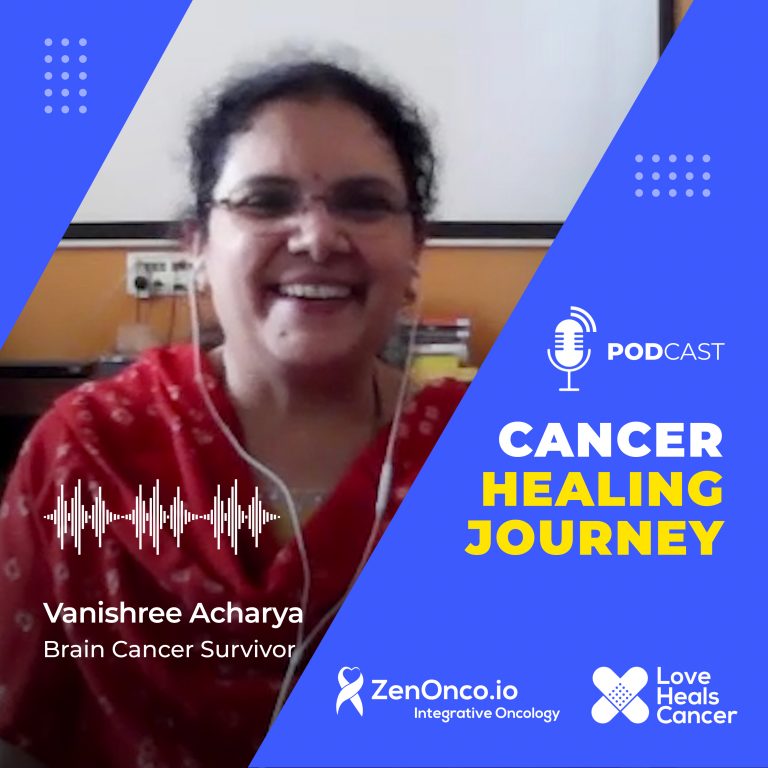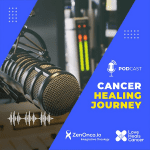 Listen to the Cancer Healing Journey of Vanishree Acharya who is a brain cancer survivor. In 2017, she got to know about the tumour. The doctor said she only has a week to live. Her husband took her to another hospital, where the doctors called her biopsy asked her to start the treatment ASAP. Her husband immediately decided that he will go ahead with the treatment. The doctor called her to have it operated on. After a week, her chemo started. Her chemotherapy went for two months.
The first month of chemo gave her a lack of sleep. In the second month, she did not get any sleep. This was her only side effect. After the chemo doctor got her scanned. Reports showed there were no signs of tumour. It vanished. The doctor then discharged her and put her under revision.
After 25th December, she underwent Ayurvedic treatment under a cancer healer. She took the treatment for ten months, where she was given some medicines to reduce the post-cancer symptoms. After all the treatment, she recovered.
If you or your loved one has been diagnosed with cancer recently, and need guidance on treatment or have any doubts or queries, please call ZenOnco.io on +91 99 30 70 90 00.
Zenonco.io – Making quality integrative oncology cancer care accessible to all.
Visit our Official website: https://zenonco.io/