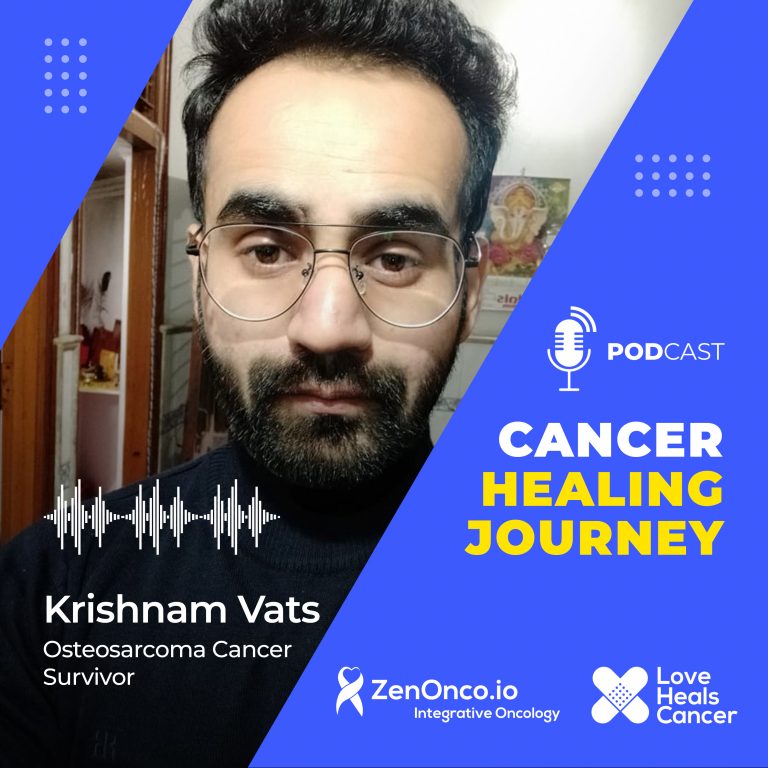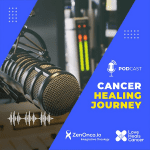 Listen to the Cancer Healing Journey of Krishnam Vats an Osteosarcoma cancer survivor. It is one of the rare cancers. It all started back in the year 2017 when I noticed having problems in my jaw and felt pain in my teeth. I decided to pay a visit to the dentist and the dentist asked me to get an x-ray done. After seeing the x-ray reports, doctors asked me to take the CT scan. In the CT scan report, it was noticed that I had a tumor and found out it was osteosarcoma.
Osteosarcoma is a type of bone cancer that begins in the cells that cause the formation of bones. Symptoms include localized bone pain and swelling. Osteosarcoma cancer is one of the rarest types of cancer. And in my case, the tumor was in my jaw. Therefore I underwent chemotherapy and surgeries to treat cancer. He had various side effects during his treatment. Surgeries were very hectic for the doctors as they had to operate on my leg and face for a total of 10 hours.
In my total journey, I had 21 chemo sessions in 6-8 months and finally, in Feb 2019, I was completely cured of cancer. Though the whole treatment took only 6-8 months to complete the areas they operated which include my leg, jaw, and face required a considerable amount of time for healing and rehabilitation. Therefore, it took almost 10-15 months more time to get me back in complete shape.
I had a positive attitude throughout my journey. I realized a lot about life while undergoing treatment and was very humble. I was able to get back on track with my life. I fought cancer, won the battle, and became a survivor of the rarest cancer in the world.
If you or your loved one has been diagnosed with cancer recently, and need guidance on treatment or have any doubts or queries, please call ZenOnco.io on +91 99 30 70 90 00.
Zenonco.io – Making quality integrative oncology cancer care accessible to all.
Visit our Official website: https://zenonco.io/