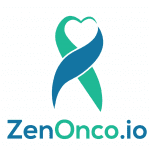 Dr. Shubham Jain is a Surgical Oncologist with more than 10 years of experience in Oncology. He educates us about different types of surgeries and the effectiveness of the Advanced Surgical Recovery Program. He also highlights the importance of self-examination and early detection.
Zenonco.io – Making quality integrative oncology cancer care accessible to all.
Visit our Official website: https://zenonco.io/
If you or your loved one has been diagnosed with cancer recently, and need guidance on treatment or have any doubts or queries, please call ZenOnco.io on +91 99 30 70 90 00.