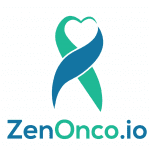 Dr. Nikhil Mehta is a surgical oncologist with over 10 years of experience. He has pursued his training at the most sought-after premier institutes in this country like Tata Memorial Hospital, Mumbai. He has worked in most of the reputed cancer institutes and hospitals of India at Rajiv Gandhi Cancer Institute Delhi, IMS, BHU, Varanasi, Bhagwaan Mahaveer Cancer Hospital, Jaipur, Hinduja Hospital, Mumbai. He joins us in a conversation to share more about GI cancers, Gynaecological cancers, Breast cancer, PTSD, and misconceptions in society.
Zenonco.io – Making quality integrative oncology cancer care accessible to all.
Visit our Official website: https://zenonco.io/
If you or your loved one has been diagnosed with cancer recently, and need guidance on treatment or have any doubts or queries, please call ZenOnco.io on +91 99 30 70 90 00.