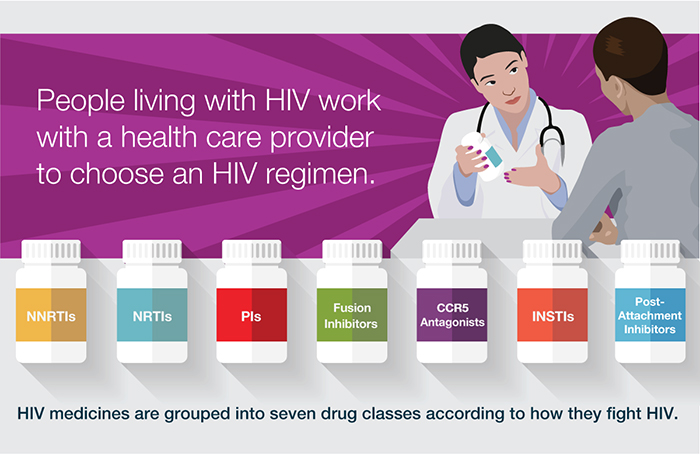 Executive Summary
Follow-up care for HIV-associated cancer refers to the after-treatment protocols conducted by the healthcare team to look after recurrence, manage the side effects, and monitor the overall health of the patient. The constant lookout for the recurrence of cancer with medical and physical examinations is a part of the follow-up care of HIV-associated cancer. The symptoms and side effects of the previous treatment are also treated. The methods of follow-up treatment are often associated with chemo sessions, radiation therapies, and more. It is essential to have a follow-up care plan for HIV-associated cancer patients.
As the patient tends to think overtly about HIV-associated cancer symptoms and related to them. The doctor will suggest check-ups and tests to examine the late effects based on the HIV-associated cancer treatment symptoms of the patient. Managing the side effects while receiving treatment is a critical follow-up care approach. Personalizing the follow-up care plan is essential for patients with HIV-associated cancer conducted by the medical care team. Furthermore, effective communication with the doctor regarding the long-term effects of all the treatments will be effective in the future.
Follow up Care for HIV Associated Cancer Treatment
Once primary treatment for HIV / AIDS has been completed, survivors usually visit a doctor or cancer care provider for regular check-ups and consultations. This is called follow-up. How often HIV associated cancer survivors should contact the doctors or care providers depends on many factors, including:
Cancer type and stage
the kind of treatment received
the need of the individual
the arrangements at the hospital where the follow up are provided.
Follow-up for cancer survivors is suitable for primary care. As cancer is a condition with both acute and chronic stages. The treatment of the chronic stage of cancer is very similar to the treatment of other chronic diseases. Hence, the traditional focus on monitoring cancer recurrence has become a concern for recovery and well-being, which includes managing physical and psychosocial effects, promoting a healthy lifestyle, and care coordination of the health professionals involved.
Types of follow-up care
There are various types of follow-up care. Patients usually receive follow-up care in a hospital. This usually takes place with someone such as a cancer care provider or doctor. These appointments will continue to happen every few months during the first year after treatment. Carrying the blood tests or scan reports while visiting the doctor will ensure that the results are available at the follow-up. If a patient is not sure if this is necessary, they can ask their doctor for advice.
Patients usually receive less screening after the first year. They may not have to go to the hospital in the future. Patients can receive additional care over the phone with a professional counselor rather than in a clinic. They may also receive additional treatment from a doctor. The cancer team will discuss further follow-up with the patient. Together, they can decide what is best for the patient​1​. The various types of follow-up for cancer patients are:
Follow up for surveillance and screening
One of the most frequent concerns of cancer patients is the fear of cancer recurrence. And so, the doctors in such cases should respond with careful examination and investigation to detect signs and symptoms of local and distant recurrence. Some studies have demonstrated the benefits of more frequent follow-up visits in comparison to less frequent follow-up visits. Patients with HIV / AIDS should undergo tests for other malignancies in the same way as patients at moderate risk.
Assessment and management of long-term effects
Many cancer patients experience long-term physical and psychosocial effects from cancer and the associated treatment, which includes pain, lymphedema, fatigue, and psychological discomfort. Risk factors for increased suffering include a history of depression or anxiety, poor social support, and young age. Physicians should look for these symptoms and carefully assess those at risk. Studies have reported that early diagnosis of distress using standardized screening tests improves outcomes, and recently published guidelines are a valuable resource for physicians to assess and manage the psychosocial consequences of cancer and its treatment. Cancer treatments using anthracyclines (epirubicin, doxorubicin), radiotherapy, and targeted drugs such as trastuzumab have been associated with heart failure, arrhythmias, myocardial ischemia, thromboembolism, and hypertension. In addition, cardiovascular risk factors such as diabetes, high blood pressure, dyslipidemia, obesity, and a sedentary lifestyle are more common in cancer patients than in the general population.
Health Promotion
The involvement of physicians is essential to ensure optimal follow-up care for patients with HIV-associated cancer. Studies show that survivors who visit a primary care provider in addition to an oncologist are more likely to receive recommended preventive care as well as quality treatment for other illnesses. Therefore, it is important to select a doctor who has experience treating similar patients for health promotion and disease prevention. As they can help improve the health condition through proper counseling and guidance.
There are many reasons for doctors and HIV-associated cancer patients to take preventive rehabilitation approaches, especially when it comes to increasing their physical activity goals, such as 150 minutes of moderate-intensity or 75 minutes of intense physical activity per week. Weight control is also an important goal for those who have survived cancer. Obese cancer patients have an increased risk of recurrence, development of other cancer types, and other metabolic complications. So maintaining a healthy weight will help them lower the burden of symptoms and improve the quality of life among such patients.
Care Coordination
Although physicians are increasingly advocating medical follow-up for cancer survivors, a multidisciplinary approach might best help the cancer patients with their challenges. The physician should actively consider whether other healthcare professionals can assist the recovery of the patient and initiate referrals immediately. It starts with building relationships with local oncologists or doctors who focus on oncology, who can oversee cancer treatment, and serve as an excellent resource for comprehensive care for AIDS-associated cancer survivors​2​.
References
2.

Sisler J, Chaput G, Sussman J, Ozokwelu E. Follow-up after treatment for breast cancer: Practical guide to survivorship care for family physicians.

Can Fam Physician

. 2016;62(10):805-811.

https://www.ncbi.nlm.nih.gov/pubmed/27737976