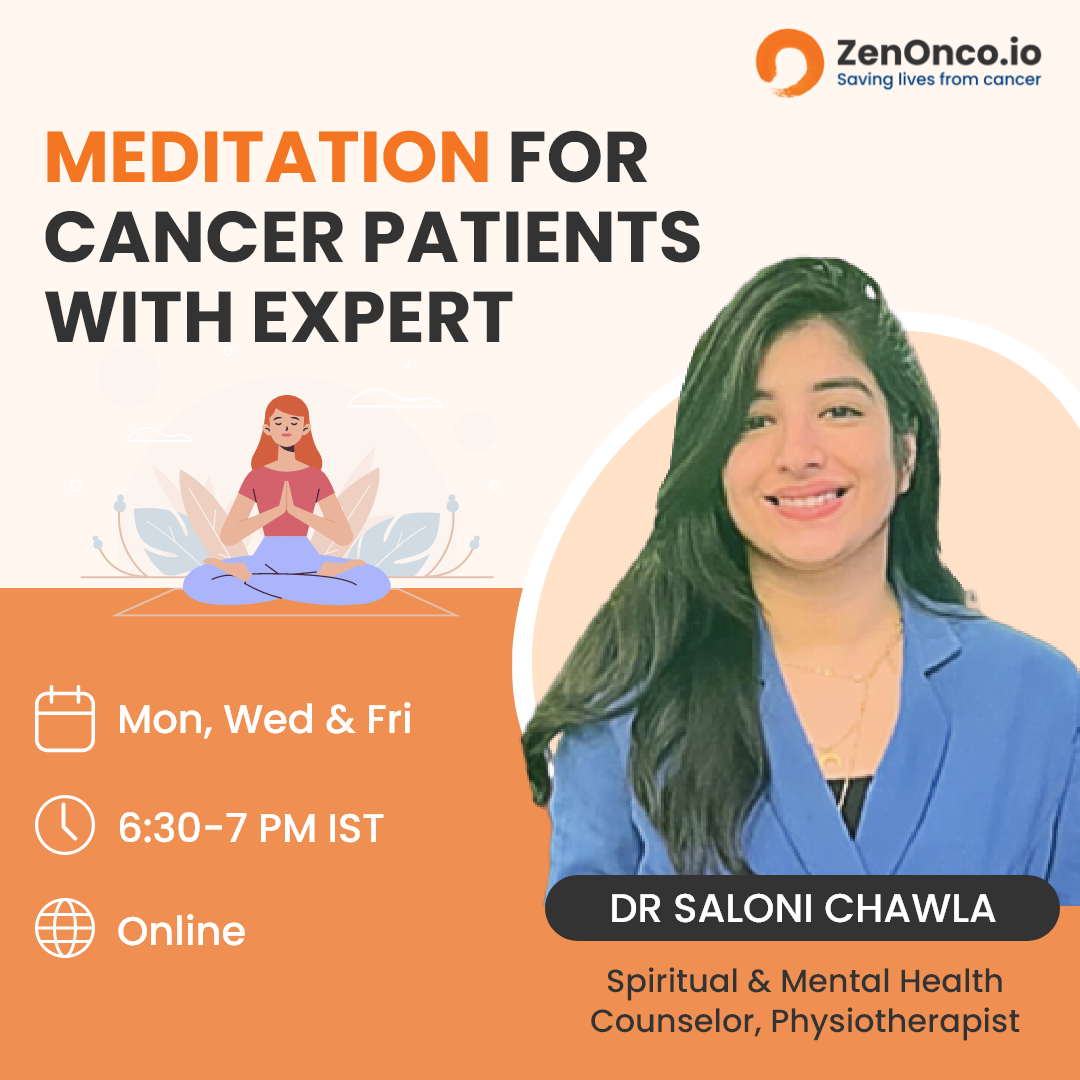 ZenOnco.io Meditation Sessions for Cancer Patients with Expert Mental Health and Spiritual Counselor
Join our ZenOnco.io Meditation Sessions and unlock inner peace and positivity!
Led by expert Mental Health and Spiritual Counselor, Dr. Saloni Chawla, our daily emotional healing sessions are perfect for cancer patients, caregivers, and survivors.
Together, we'll create a positive and healing atmosphere, filled with meditation, affirmations, and healing tips.
Sessions run on Monday, Wednesday, and Friday from 6:30 pm to 7 pm.
Don't miss out on this incredible opportunity to connect with our community of patients and caregivers.
Register now at https://forms.gle/HWpvKksTzPW73twL7 and let's create a better tomorrow, together!