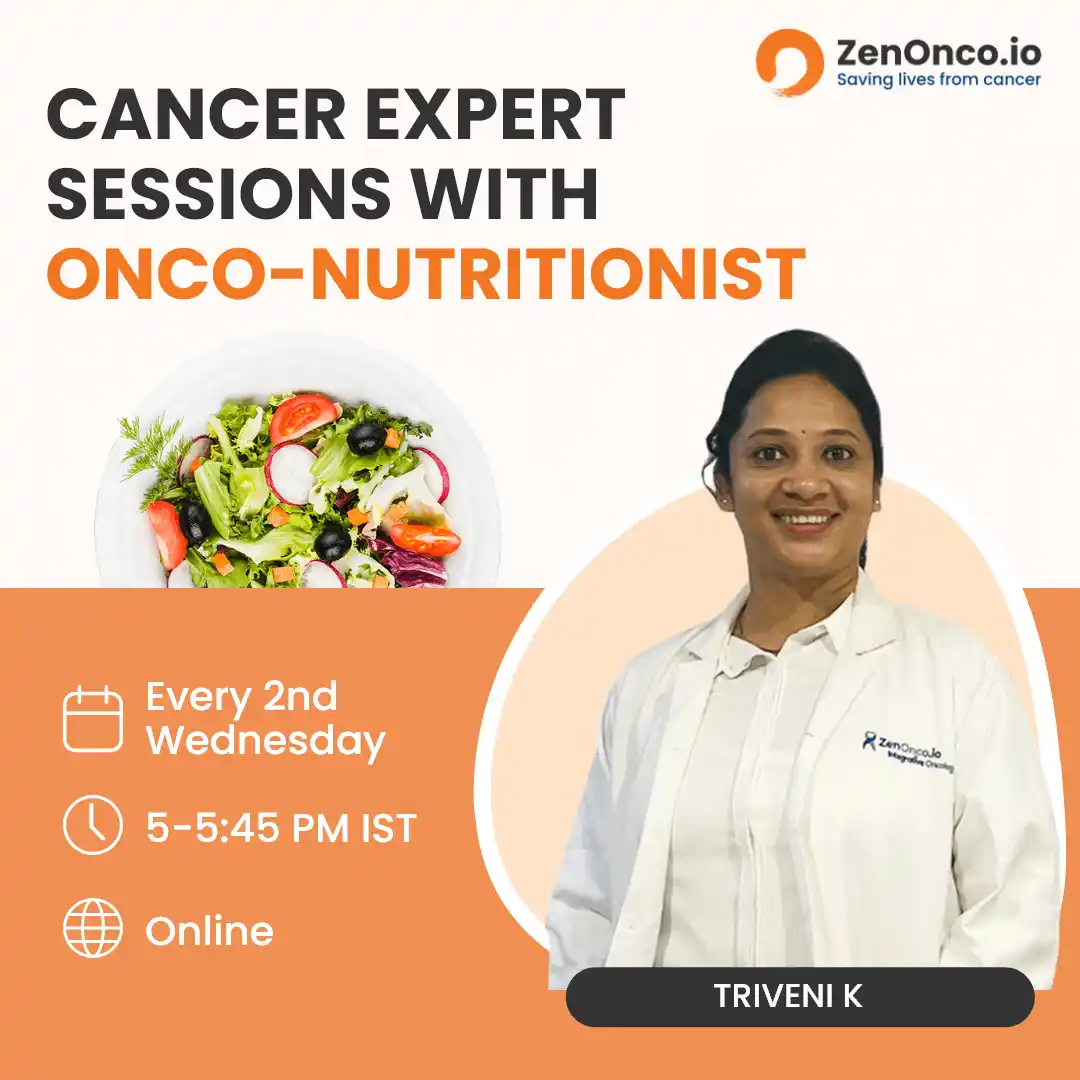 ZenOnco.io Expert Sessions for Cancer Patients with Onco-Nutritionist, every 2nd Wednesday at 5pm IST.
ZenOnco.io offers expert sessions for cancer patients with an Onco-nutritionist every 2nd Wednesday of the month from 5-5:45 pm IST.
These online sessions are available in Hindi and English and focus on the needs and queries of cancer patients and survivors.
A healthy diet is essential for cancer patients and can help prevent the effects of treatments. The onco nutritionist will cover topics such as boosting immunity, nutraceuticals during treatment, foods to avoid and prefer, reducing the chances of cancer recurrence, and managing side effects of treatment.
Ms. Triveni K, a clinical dietitian and onco-nutritionist with over 6 years of experience, leads the sessions.
Get all your queries answered in the live session 🙂
Join the live session with Onco-nutritionist every 2nd Wednesday at 5 pm: https://us02web.zoom.us/j/8055053987