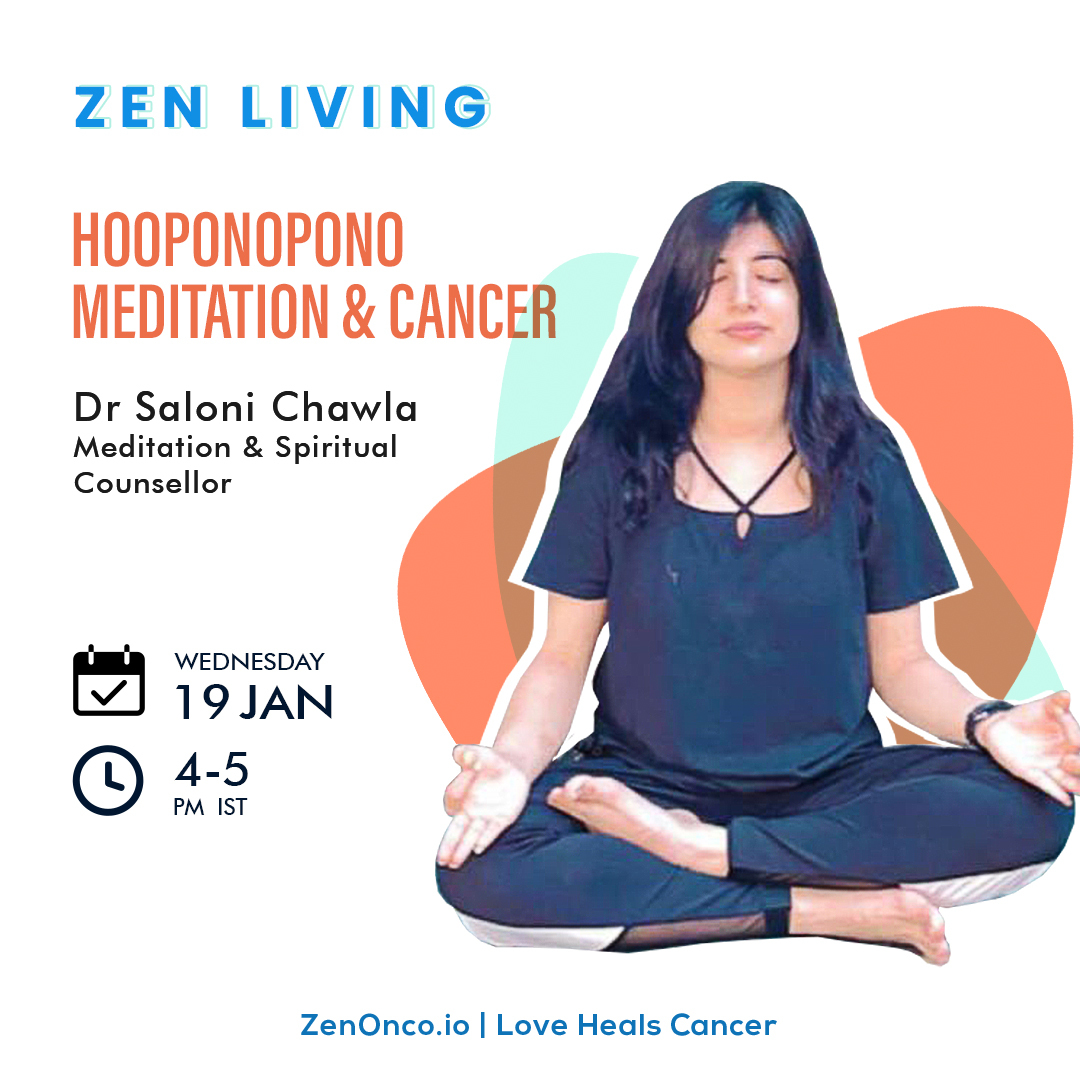 Zen Living Session with Dr Saloni Chawla on "Hooponopono meditation session"- Meditation Counsellor
We humbly invite you to the Zen Living session on the "Hooponopono meditation session." Our guest speaker, Dr Saloni Chawla, shall share insights on "Hooponopono" which is a Hawaiian practice of reconciliation and forgiveness. This shall be a 60-minutes interactive session where you can practice Hooponopono meditation techniques with Dr Saloni and all others. This session shall help you in purifying your body and letting go of undesirable memories or feelings that keep your mind in a bad mood in day to day life.
About the speaker: Dr Saloni Chawla is the meditation and spiritual counsellor, physiotherapist, and social worker. She helps cancer patients through spiritual healing and energy therapies. She has helped people with drug addictions, delivered motivational lectures, conducted meditation sessions, Pranic healing, and mind reprogramming. She also started a personal help group for cancer patients and caregivers with free meditation and counselling sessions called "Let us Heal".
Join Zoom Meeting: https://us02web.zoom.us/j/8055053987
Register here:https://bit.ly/3KafD36
Time: 19 January 2022 from 4:00 pm to 5:00 pm IST.
Please feel free to call or WhatsApp https://wa.me/919930709000 for more information.
Alternatively, visit our website: https://zenonco.io/.
#cancer #cancercare #integrativeoncology #zenliving #meditation #hooponopono