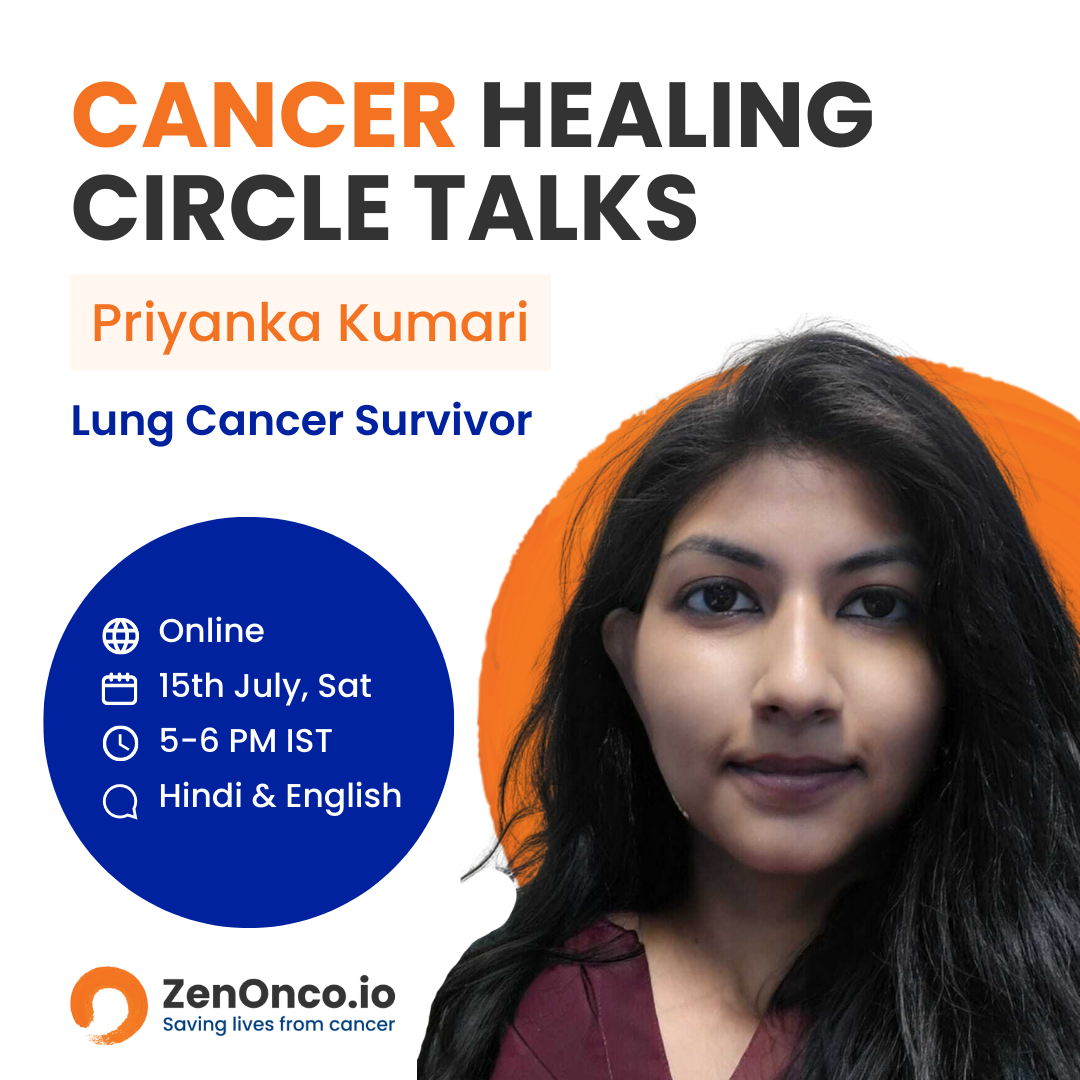 Join the ZenOnco.io Cancer Healing Circle Talks with Priyanka Kumari, Lung Cancer Survivor on 15th July (Saturday) from 5 to 6 pm IST
Join the ZenOnco.io Cancer Healing Circle Talks with Priyanka Kumari, Lung Cancer Survivor on 15th July (Saturday) from 5 to 6 pm IST
Connect with like-minded caregivers, patients, and survivors in the live session: https://us02web.zoom.us/j/8055053987
Priyanka was diagnosed with stage 4 lung cancer at the age of 27 after she randomly went through some routine tests, and later a biopsy confirmed the disease. She underwent chemotherapy and radiotherapy, and faced many side effects. However, going through this challenging experience gave her a new outlook on life. She received immense support from her family, which helped her stay strong and positive.
Join us on 15th July (Saturday) at 5 pm IST and learn about the valuable lessons Priyanka learned through her cancer journey. Priyanka's message to other patients is that they shouldn't think of the future, they should live in the present, to the fullest.
About Cancer Healing Circle Talks: Cancer Healing Circle Talks are sacred spaces meant to inspire and guide cancer patients and caregivers in their cancer journey. These are open events that you could share with people who could benefit from attending them.