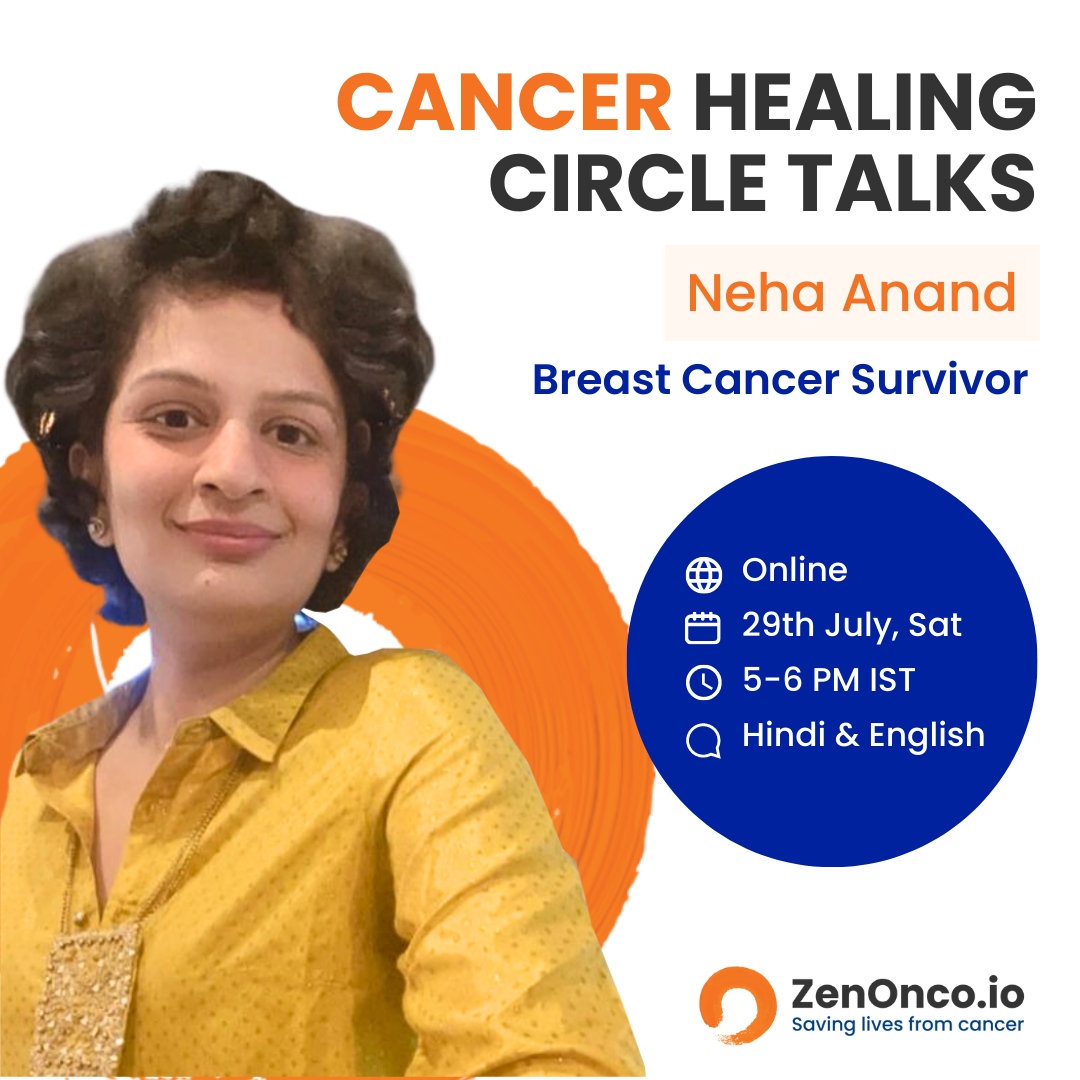 Join the ZenOnco.io Cancer Healing Circle Talks with Neha Anand, Breast Cancer Survivor on 29th July (Saturday) from 5 to 6 pm IST
Join the ZenOnco.io Cancer Healing Circle Talks with Neha Anand, Breast Cancer Survivor on 29th July (Saturday) from 5 to 6 pm IST
Connect with like-minded caregivers, patients, and survivors in the live session: https://us02web.zoom.us/j/8055053987
Neha Anand was diagnosed with stage 2b breast cancer after she discovered multiple persistent lumps in her body. She underwent surgery, chemotherapy, radiation and immunotherapy as the part of treatment. Neha's journey proves that an active lifestyle and a good diet can empower us to fight even the toughest battles.
Join us on 29th July (Saturday) at 5 pm IST and learn about the valuable lessons Neha learnt through her cancer journey. Neha's message to other patients is that, cancer is not a death sentence, and with resilience and strong willpower, it is possible to conquer it.
About Cancer Healing Circle Talks: Cancer Healing Circle Talks are sacred spaces meant to inspire and guide cancer patients and caregivers in their cancer journey. These are open events that you could share with people who could benefit from attending them.