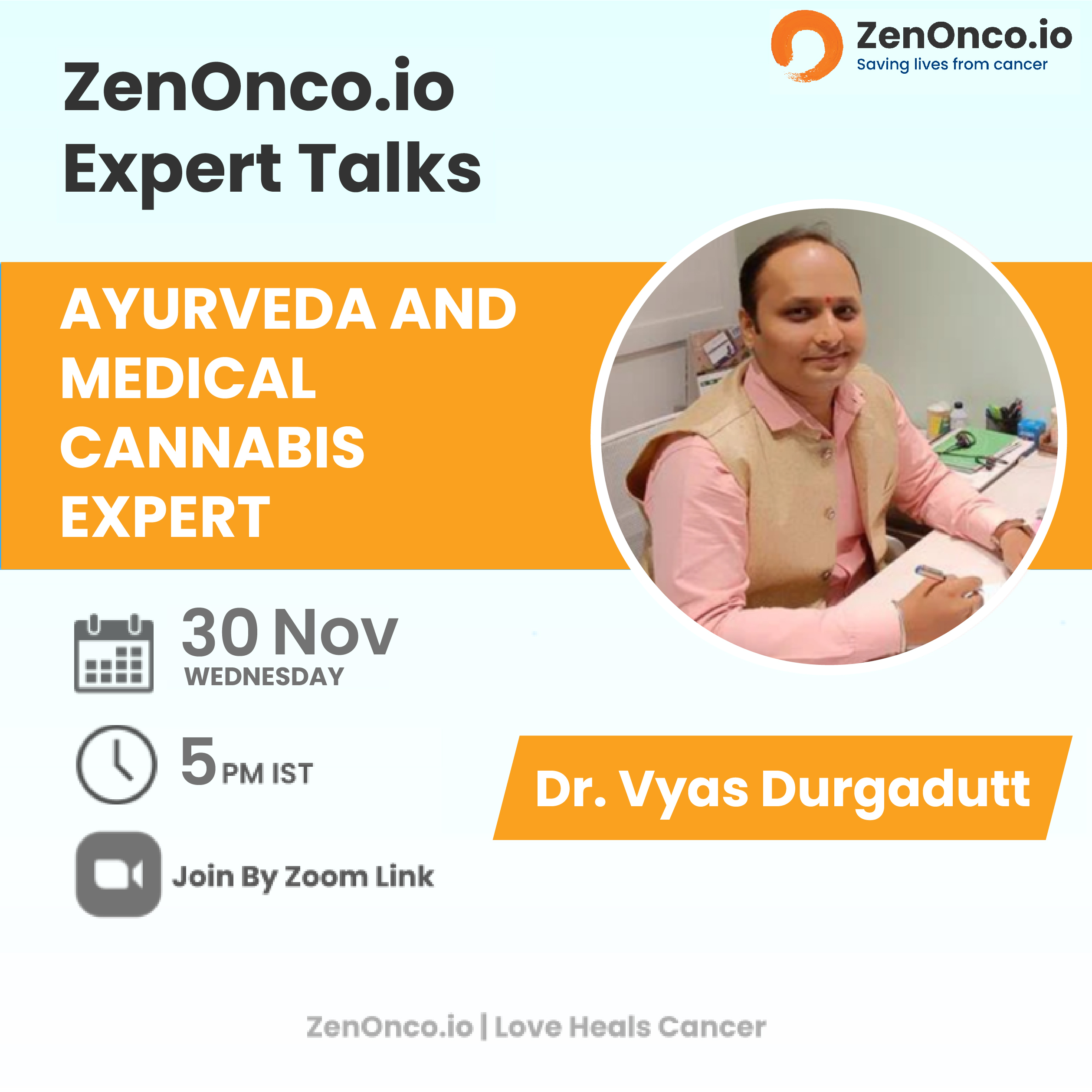 Join our ZenOnco.io Expert Talks with Dr. Vyas Durgadutt, Ayurveda and Medical Cannabis Expert, on 30th November (Wednesday) at 5 pm IST.
Join our ZenOnco.io Expert Talks by Dr. Vyas Durgadutt this Wednesday (30th Nov) at 5 PM.
Dr. Vyas is an Ayurveda doctor with more than 12 years of experience. He is a BAMS and MD in Ayurveda with specialization in cannabis-based medicine. He will be talking about the efficacy of Ayurveda and Medical Cannabis during cancer treatment. He will also give diet-related tips, foods to naturally enhance immunity, and a lot more.
This is a Zen online group where cancer patients & caregivers can connect with senior cancer experts & doctors to know all about integrative medicines in cancer treatment and side effects management (appetite loss, pain, vomiting, etc). Get all your queries resolved by Dr. Vyas today. We are sure you will benefit from joining it.
Download the ZenOnco Cancer Care app to join similar online events: https://zenonco.io/download-app
Join Zoom Meeting: https://us02web.zoom.us/j/86304306872