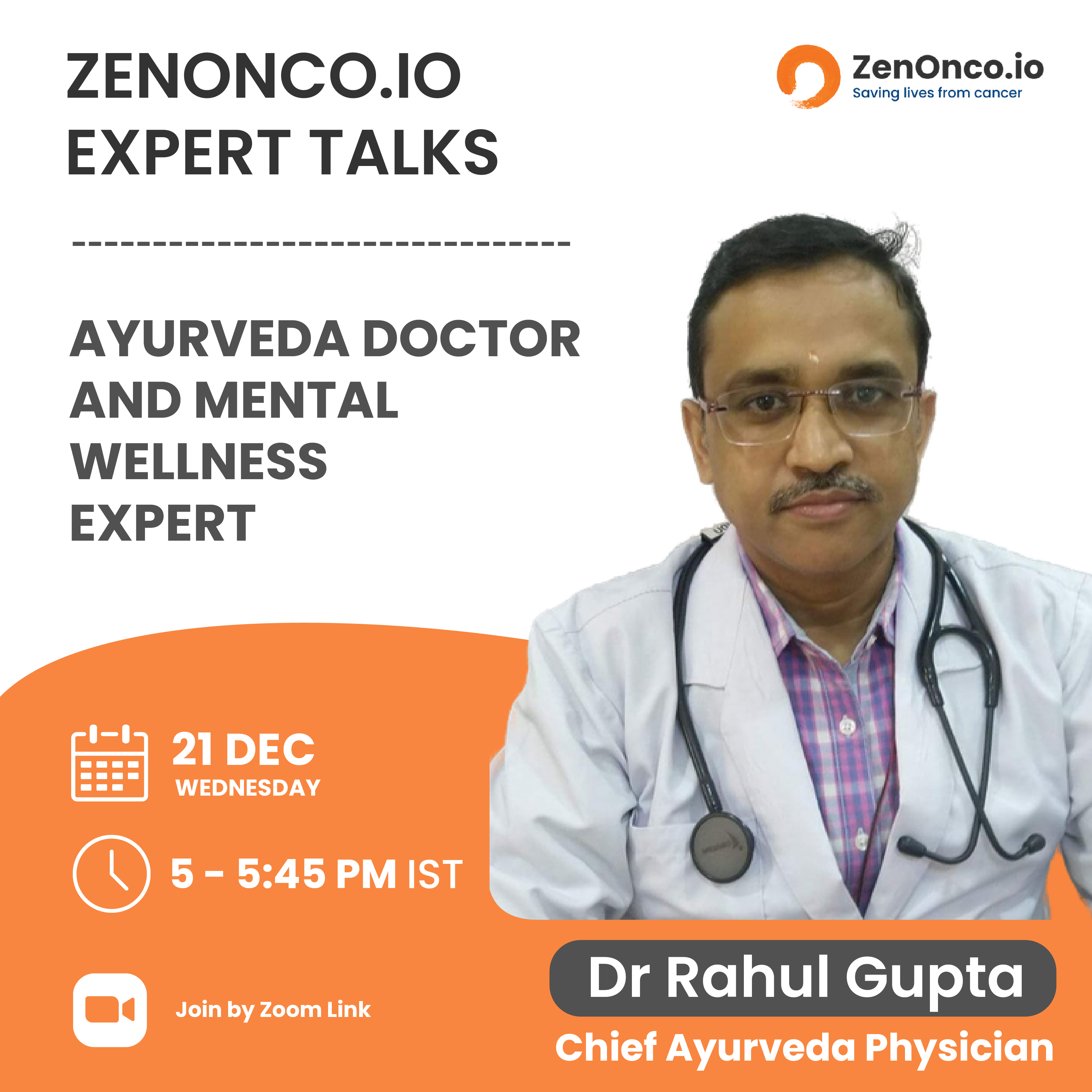 Join our ZenOnco.io Expert Talks with Dr Rahul Gupta, Ayurveda Doctor and Mental Wellness Expert, on 21st December (Wednesday) at 5 pm IST.
Join online ZenOnco.io Expert Talks on Dec 21(Wed) at 5 PM to know more about how Ayurveda helps increase the chances of cure and reduces chances of recurrence for cancer patients.
Zoom: https://us02web.zoom.us/j/8055053987
Dr. Rahul Gupta is an Ayurveda doctor who has pursued Masters in Psychotherapy along with BAMS. He is the Chief Ayurveda Physician at Dr. Rahul Gupta's Ayurvedic Clinic. He believes in treating his patients both physically and mentally to ensure holistic healing. He shall be talking about the below in today's session:
Diet & nutrition during Ayurveda treatment.
How to enhance immunity and strength naturally.
How to reduce chances of recurrence.
Get all your queries resolved in the live session.
Join this session: https://us02web.zoom.us/j/8055053987
Past sessions: https://tinyurl.com/zenpasttalks