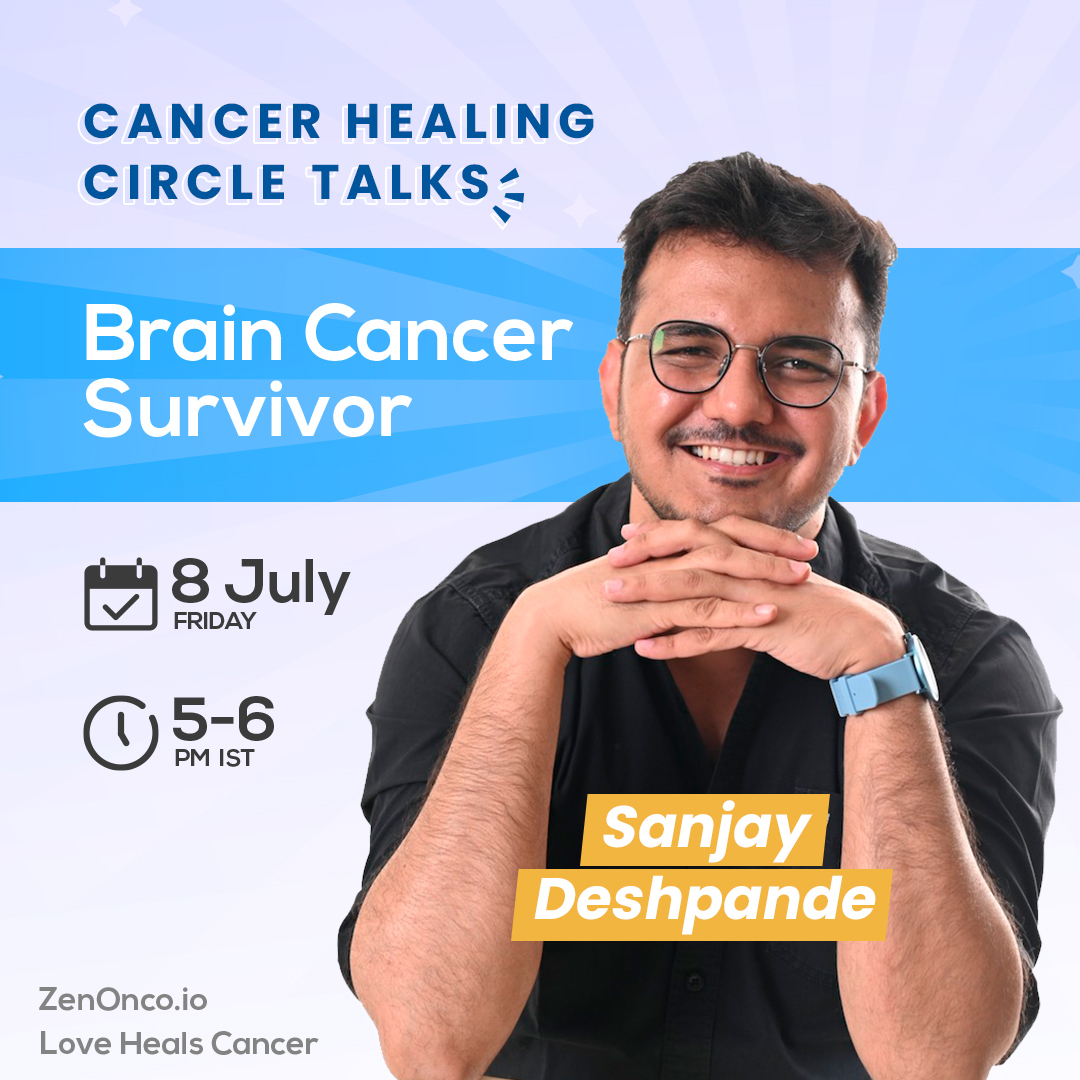 Join our Cancer Healing Circle Talks with Sanjay Deshpande, Brain Cancer Survivor, on 8 July (Friday) 2022, 5 to 6 pm IST.
The speaker: Sanjay Deshpande is a 30-year-old Brain Cancer Survivor, who was diagnosed at 29 just as he was about to start his Master's at Harvard University. He's a strong advocate for young adults with cancer and is currently leading the effort to write and publish the world's first book on their lived experiences. He believes life is unpredictable, so we must make peace that not everything can be controlled. His philosophy is "All you have is right now, so seize the day and fulfill your dreams before it's too late."
About Cancer Healing Circle Talks: Cancer Healing Circle Talks are sacred spaces meant to inspire and guide cancer patients and caregivers in their cancer journey. These are open events that you could share with people who could benefit from attending them.
Join Zoom Meeting: https://us02web.zoom.us/j/8055053987
Register here:https://bit.ly/3KafD36
You can contact us at 9930709000 or https://www.zenonco.io/
#zenonco #braincancer #Carcinoma #motivationalspeaker #Cancercare #Cancerfreeworld #Cancerfree #challenges #healthylifestyle #support #meditation #mentalhealth #mindfulness #cancer #mentalhealthawareness #cancersucks #oncology #lifeaftercancer #cancercare #cancertreatment #fightingcancer #cancerawareness #cancerpatients