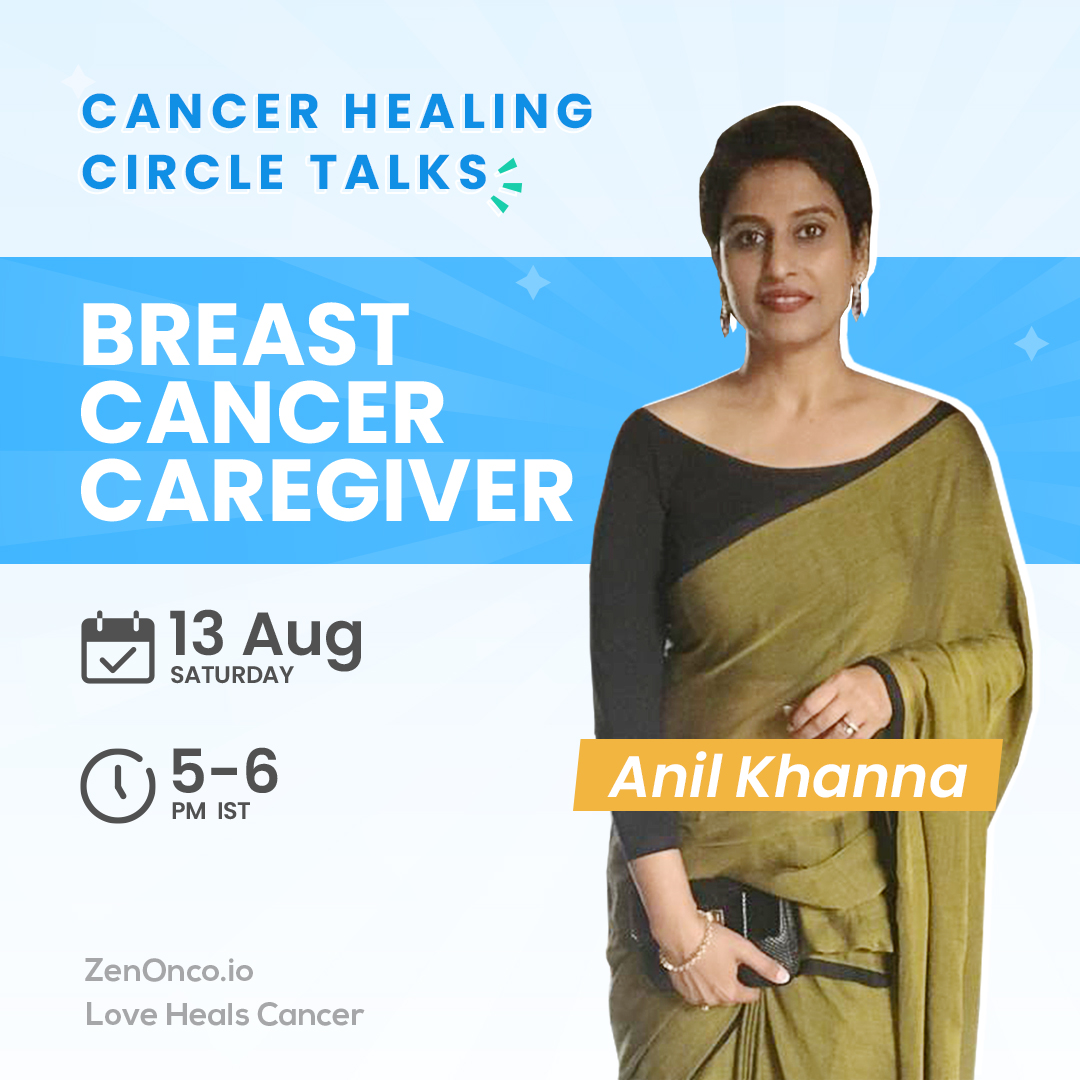 Join our Cancer Healing Circle Talks with Anil Khanna, Breast Cancer Caregiver, on August 13 (Saturday) 2022, 5 to 6 pm IST.
About the Speaker: Anil Khanna is a Breast Cancer Caregiver for his wife. She was diagnosed with cancer in the month of December 2017. She first encountered a lump in her left breast, but the first mammogram was conducted in Feb'18 which did highlight BI-RADS category 5, which means advanced cancer. His wife lost her battle last year with Cancer, but he proudly says that his wife stayed strong till the end. "She taught me the real meaning of words like resilience and happiness, a smiling face which faded away but not in my memories".
About Cancer Healing Circle Talks: Cancer Healing Circle Talks are sacred spaces meant to inspire and guide cancer patients and caregivers in their cancer journey. These are open events that you could share with people who could benefit from attending them.
Join Zoom Meeting: https://us02web.zoom.us/j/8055053987
Register here:https://bit.ly/3KafD36 You can contact us at 9930709000 or https://www.zenonco.io/.
#zenonco #Breastcancer #Carcinoma #motivationalspeaker #Cancercare #Cancerfreeworld #Cancerfree #challenges #healthylifestyle #support #meditation #mentalhealth #mindfulness #cancer #mentalhealthawareness #cancersucks #oncology #lifeaftercancer #cancercare #cancertreatment #fightingcancer #cancerawareness #cancerpatients