Physical fitness is correlated with lowering the cancer risk and improving the survival rate after diagnosis and treatment. The experts recommend specific doses of exercise for cancer patients to mitigate cancer-related health outcomes, including fatigue, quality of life, physical function, anxiety, and depressive symptoms. Physical activity concerns the body's movement by skeletal muscles, which requires energy expenditure. Therefore, exercise is the classification of physical activity that involves structured, planned and repetitive movement. Exercises have been considered safe and feasible in terms of oncology, and many studies have revealed that it has improved the patients' quality of life during and after cancer treatment (Sweegers et al., 2018). The positive aspects of physical fitness include enhancing cardiorespiratory fitness and muscular strength while improving body composition. Also, maintaining physical fitness by doing regular exercises helps regulate various side-effects of cancer treatment involving fatigue, nausea and improved psychological condition, and decreasing anxiety and depression levels.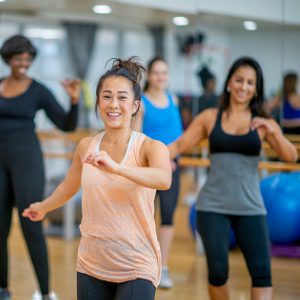 The movement of the body tends to reduce the cancer risk and promotes health after diagnosing any cancer type. The movement of the body includes certain activities such as walking or hiking, participating in active sports like tennis, soccer or basketball, working out at the gym, recreational activities including dancing, bicycling, swimming, skiing or martial arts, and group aerobic activities like Zumba, active gardening, yard work or housework, movement therapies such as yoga, qigong and tai chi. These activities enhance motor skills and provide enjoyment in one's life. Movement is combined with social activities that increase the potential for fun and strengthen connections to family and friends. Frequent movements help in counteracting the health risks of prolonged sitting. It has motivated many people to take breaks from long periods of sitting with frequent activity breaks. One study has revealed that replacing sitting with light physical activity is associated with a reduction in cancer mortality, all-cause mortality and cardiovascular disease mortality among low to moderately active adults (Rees-Punia et al., 2019). The conductance of moderate-intensity activity increases the heart and breathing rates and causes perspiration. Vigorous exercise causes an increase in the heart rate and breathing rate to the point that it becomes difficult to hold a conversation. Resistance training such as weightlifting is also beneficial a couple of days a week.
A) Commonly adopted physical activities
Several factors are responsible for the participation of cancer patients in exercise programs. The physical fitness of cancer patients is evolved by developing an exercise intervention that should consider the cancer patients' obstacles and preferences, enabling them to choose the activities as per their preference. Hence, Zen Integrative Oncology Wellness Protocol recommends physical fitness to improve the quality of life for cancer patients. Some of the activities that contribute to physical fitness are discussed below:
Pilates: Pilates exercises are safe models that contribute to treatment programs for physical fitness. It is mainly a mind-body exercise and is considered the fastest-growing fitness method. It helps in strengthening the core muscles, which results in improving spine flexibility and posture. It is mostly recommended for cancer patients and cancer survivors. Mainly light exercises are recommended, which help in improving physical functioning, reducing fatigue and increasing the quality of life among cancer patients. It is undertaken into integrative oncology that combines modern medicine with other evidence-based complementary therapies like nutrition and exercise.
Yoga: It is another major approach to mind and body that consists of broader techniques effective in harmonizing the body and mind. Yoga is integrated with conventional cancer care that maintains the physical, emotional, and spiritual well-being among cancer patients (Pirri, 2011). Yoga practices have shown efficacy in improving the long-term side effects of cancer patients, which are caused either by disease diagnosis or treatment. Its effectiveness has involved several cancer patients participating in integrative-based programs. In cancer patients, the integration of yoga fulfills the spiritual needs of patients that are not possible by the use of conventional therapy such as surgery, radiation, and chemotherapy and hence is known as an adjuvant with other treatments. Yoga effectively reduces stress, depression, and anxiety and further alters the cellular mechanism by integrating genomic alteration and promoting cellular immunity.
Energy therapies: These are the types of biofield therapies involving Therapeutic Touch, Healing Touch, and Reiki evolved by the providers in the healthcare system. These therapies positively impact individuals who have been observed with several symptoms concerned with a cancer diagnosis, treatment and recovery (Coakley & Barron, 2012). These therapies can manipulate energy fields that exist and enter the body. Mainly these therapies help in reducing pain and anxiety among cancer patients. These therapies are suitable compared to cognitive therapies among cancer patients who have experienced cognitive impairment due to cancer.
B) Other types of physical exercises:
Cardiorespiratory fitness: It is the exercise for maintaining the function of the heart, lungs, and muscles working together for an extended period. It shows how efficiently the cardiorespiratory system functions and indicates how physically fit and healthy the individual is. Doing 5–10 minutes of these exercises a few times per day in case the individual does not have large blocks of time available for exercise. These exercises help to burn fat, develop muscle, and get the heart pumping. It is also important that the individual should breathe deeply while doing the exercises. Doing each exercise for at least a minute is effective. A 30-second break can be taken in between each exercise. They require a certain amount of endurance so that the individual can gradually increase the duration and intensity of the workouts. The exercises for cardiorespiratory fitness includes:
Running and jumping in the same place
Jumping jacks
Standing side hops
Side-to-side hops
In and out hopping squats
Home-based walking: It is a promising alternative to supervised exercise. It improves walking endurance, physical activity, and patient-perceived walking endurance and speed among individuals.
Weekly exercise counseling: Each week, adults need 150 minutes of moderate-intensity physical activity and two days of muscle-strengthening activity. Doing 150 minutes of physical activity each week is not done at all once. It can be incorporated in one week. Hence, weekly exercise counseling helps follow the idea of doing exercises appropriately at an accurate time.
Chair-based exercises: These exercises increase blood flow and keep the joints active and lubricated. It strengthens the muscles. Some of the common chair-based exercises include:
Chest stretch: It improves the body posture.
Upper-body twist. It will develop and maintain flexibility in the upper back.
Hip marching: It will improve ankle flexibility and lower the risk of developing a blood clot.
Arm raises
Neck rotation
Neck stretch
Activity daily living (ADL): These are the exercises required to manage one's basic physical needs, including personal hygiene or grooming, dressing, toileting, transferring or ambulating, and eating. The Instrumental Activities of Daily Living (IADLs) include more complex activities related to the ability to live independently in the community. It includes managing finances, medications, food preparation, housekeeping, and laundry. The basic ADL contains the following categories:
Ambulating: The extent of an individual's ability to move from one position to another and walk independently.
Feeding: The ability of a person to feed oneself.
Dressing: The ability to select appropriate clothes and to put the clothes on.
Personal hygiene: The ability to bathe and groom oneself and maintain dental hygiene, nail, and hair care.
Continence: The ability to control bladder and bowel function
Toileting: The ability to get to and from the toilet, use it appropriately, and clean oneself.
Breathing exercises: These exercises reduce stress or anxiety and improve lung function. It begins with just 5 minutes a day and increases the time as the exercise becomes easier and more comfortable. It can be practiced multiple times a day. Some of the common breathing exercises include:
Pursed lip breathing
Diaphragmatic breathing
Breath focus technique
Lion's breathe
Alternate nostril breathing
Equal breathing
Resonant or coherent breathing
Sitali breath
Deep breathing
Humming bee breath
Resistance or strength training exercises: These exercises cause the muscles to contract against an external resistance with the expectation of increases in strength, tone, mass, and endurance. The external resistance can be dumbbells, rubber exercise tubing, your body weight, bricks, bottles of water, or any other object that causes the muscles to contract. Some of the common resistance or strength training exercises include:
Weight lifting
Powerlifting
Squats
Lunges
Deadlifts
Chinups or pullups
Lat pulldown
Bent over row
Push ups
Bench press
Tricep push down
Barbell curl
Aerobic exercises: It is a type of moderate-intensity physical activity that can be sustained for more than just a few minutes to improve cardiorespiratory fitness and health. It is done in the presence of oxygen and is observed to be effective when the heart is thumping and the individual is breathing faster. They can sustain the activity for extended periods. Common types of aerobic exercises include:
Stationary or outdoor biking
Hiking
Swimming
Water aerobics
Walking
Running
Jogging
Walking or jogging on a treadmill
Dancing
Zumba dance
Aerobic dance classes
Aerobic step classes
Yoga
C) Clinical evidence:
The clinical practice guidelines for integrative oncology show that following physical activity promotes essential health that eventually decreases cancer risk. Some of the evidence for different cancer types are represented below:
Breast Cancer: Women who regularly exercise after breast cancer treatment experience reduced all-cause and breast-cancer-specific mortality compared with sedentary women during the follow-up periods for an average of four to eight years (Schettler, 2013). Higher levels of physical activity or exercise before diagnosis are also associated with improved survival after diagnosis and treatment. One of the studies revealed that physical activity after a cancer diagnosis is associated with a lower risk of "cancer-specific mortality in survivors of several common cancers, involving breast cancer (Brown & Ligibel, 2017). A clinical trial involved the breast cancer patients undergoing exercise intervention, improving cardiovascular function with chemotherapy treatment (Thune et al., 2018).
Colorectal Cancer: One study found that a 42% reduction in mortality rate has been estimated among cancer patients following physical activities and regular exercise during their treatment and diagnosis (Van Blarigan et al., 2018). In early-stage colorectal cancer patients, low muscle density was associated with higher overall mortality and worse disease-free survival. Hence physical exercises are considered essential (van Baar et al., 2018).
Lung cancer: Higher cardiorespiratory fitness has lowered cancer mortality risk in current smokers (Vainshelboim et al., 2019).
Lymphoma: One of the studies revealed that lymphoma patients have a higher level of physical activity throughout their adult lives and, after diagnosis, had better overall and lymphoma-specific survival during three years of follow-up. A reduction in activity level after diagnosis was associated with worse outcomes.
Prostate Cancer: Studies have shown a reduced risk of prostate cancer with higher levels of occupational and physical activity (Cillekens et al., 2020). Many observational studies have represented the importance of physical activity in improving survival following the diagnosis and treatment of prostate cancer (Shephard et al., 2017).
Esophageal Cancer: A higher level of occupational and physical activity reduces the risk of esophageal cancer among the population (Cillekens et al., 2020).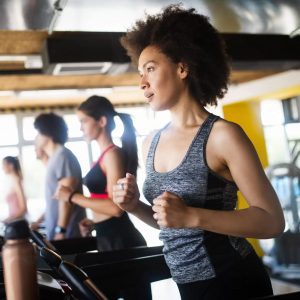 D) Other cancer types:
Lung cancer: Exercise training is beneficial at all stages of treatment for lung cancer. Following exercises are recommended for lung cancer patients:
Exercises for cardiorespiratory fitness and functional capacity.
Home-based walking.
Weekly exercise counseling
Skin cancer: Regular exercise is critical in improving skin cancer patients' survival rates. Following physical exercises are recommended for skin cancer patients:
Participating in indoor physical activities that help in protecting skin cancer patients from the sun's ultraviolet rays.
A walk is recommended for the patients.
Blood cancer: Regular exercise is essential in improving the quality of life of leukemia patients. It mainly includes:
Walking
Chair-based exercises
Light exercises
Active daily living (ADL)
Head & neck cancer: It mainly includes participation in moderate or vigorous activities to carry out more physical activity.
Liver cancer: Regular exercise is essential in improving the quality of life of liver cancer patients. It mainly includes:
Exercising for 2-3 hours per week
Breathing exercises
Resistance or strength training exercises, like weight lifting
30 to 60 minutes of aerobic exercises
Pancreatic cancer: Following physical activities are recommended for patients with pancreatic cancer:
Breathing
Aerobic exercises
Stretching
Strength training
Brain cancer: Following physical activities are recommended for patients with brain cancer:
Strength training
Aerobic activities
Stretching
Resistance training
Kidney cancer: Following physical activities are recommended for patients with kidney cancer:
Walking
Swimming
Bicycling (indoors and outdoors)
Skiing
Aerobic exercises
Low-level strengthening exercises
Breast cancer: Physical activities such as daily and formal exercises are considered critical in improving breast cancer patients' survival rates.
Following 10 metabolic equivalent hours every week which is equivalent to 3 hours of brisk walking.
A well-organized intervention leading to an increased level of fitness.
Yoga
Colorectal cancer: Physical activities such as daily and formal exercises are considered critical in improving colorectal cancer patients' survival rates. It mainly includes the participation in regular physical activities that helps in risk reduction and side effects such as fatigue and nausea and promotes survival rate among the patients.
Ovarian cancer: Physical activities such as daily and formal exercises are critical in improving ovarian cancer patients' survival rates. Vigorous physical activities are recommended for better survival outcomes.
Prostate cancer: Physical activities such as daily and formal exercises are critical in improving prostate cancer patients' survival rates. It mainly includes participating in vigorous activity, causing sweating and increased heart and respiratory rates among the patients.
References
Sweegers M.G., Altenburg T.M., Chinapaw M.J., Kalter J., Verdonck-de Leeuw I.M., Courneya K.S., Newton R.U., Aaronson N.K., Jacobsen P.B., Brug J., et al. Which exercise prescriptions improve quality of life and physical function in patients with cancer during and following treatment? A systematic review and meta-analysis of randomised controlled trials. Br. J. Sports Med. 2018;52:505–513. https://doi.org/10.1136/bjsports-2017-097891
Pirri C. Integrating Complementary and Conventional Medicine. Cancer Forum. 2011;35:31–9.
Schettler, T. (2013). The ecology of breast cancer: the promise of prevention and the hope for healing. Ted Schettler.
Brown, J. C., & Ligibel, J. A. (2017). The role of physical activity in oncology care. Journal of the National Cancer Institute Monographs, 2017(52), lgx017. https://doi.org/10.1093/jncimonographs/lgx017
Thune I, Husøy A et al. Cardiovascular function and the effect of exercise training during adjuvant breast cancer treatment. Results from The EBBA-II trial. Presentation at the San Antonio Breast Cancer Symposium (SABCS) 2018. December 7, 2018. http://dx.doi.org/10.1158/1538-7445.SABCS18-GS5-02
Van Blarigan, E. L., Fuchs, C. S., Niedzwiecki, D., Zhang, S., Saltz, L. B., Mayer, R. J., … & Meyerhardt, J. A. (2018). Association of survival with adherence to the American Cancer Society Nutrition and Physical Activity Guidelines for Cancer Survivors after colon cancer diagnosis: the CALGB 89803/Alliance trial. JAMA oncology, 4(6), 783-790. https://doi.org/10.1001/jamaoncol.2018.0126
van Baar, H., Beijer, S., Bours, M. J. L., Weijenberg, M. P., van Zutphen, M., van Duijnhoven, F. J. B., … & Winkels, R. M. (2018). Low radiographic muscle density is associated with lower overall and disease-free survival in early-stage colorectal cancer patients. Journal of cancer research and clinical oncology, 144(11), 2139-2147. https://doi.org/10.1007/s00432-018-2736-z
Vainshelboim B, Lima RM, Kokkinos P, Myers J. Cardiorespiratory fitness, lung cancer incidence, and cancer mortality in male smokers. American Journal of Preventive Medicine. 2019 Nov;57(5):659-666. https://doi.org/10.1016/j.amepre.2019.04.020. Epub 2019 Sep 27.
Cillekens, B., Lang, M., Van Mechelen, W., Verhagen, E., Huysmans, M. A., Holtermann, A., … & Coenen, P. (2020). How does occupational physical activity influence health? An umbrella review of 23 health outcomes across 158 observational studies. British journal of sports medicine, 54(24), 1474-1481.https://doi.org/10.1136/bjsports-2020-102587
Shephard, R. J. (2017). Physical activity and prostate cancer: an updated review. Sports Medicine, 47(6), 1055-1073. https://doi.org/10.1007/s40279-016-0648-0