Community support has been considered an important factor that would help improve the lives of cancer patients and help them to follow a path that would be effective in improving their survival in the cancer journey. The community support is capable of fulfilling the patients' requirements, which helps develop optimal methods to cope with cancer adverse events. Excessive support in the patient's life may result in causing negative effects on their daily activities that further integrate the chances of dependency. Hence, optimizing the community support has helped the patients develop a healthy approach to treatment and recovery.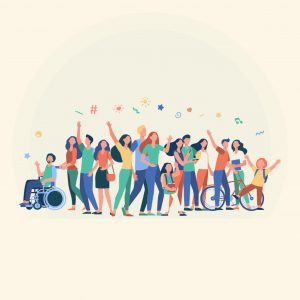 Many analyses have been done involving several week-long residential retreating of cancer people. These retreats have revealed that being in the community and supporting fellow wounded healers along with going home and revving up social support systems have contributed to long-term, life-changing benefits. Hence, being together and caring for each other within the community is social support. Social support is a network of family, friends, neighbors, and community members that is available in times of need to give psychological, physical, and financial help. Sharing love and support is a lifestyle factor that evolves differences in the lives of cancer people and their caregivers. Hence, a complete integrated cancer care plan must include social support. Sharing love and support benefits cancer patients even though the research focuses on a few cancer types. It involves little risk and improves the quality of life by improving cancer outcomes. Practitioners are comfortable recommending sharing love and support for cancer patients. Many support and social sharing sources are available, including support groups specific to many cancer types and caregivers. Healing circles have provided small group support in different topic areas for supporting cancer patients in improving their quality of life.
A) Clinical evidence:
Community support has shown efficacy in working against cancer growth or spread, improving survival, or working with other treatments or therapies to enhance their anticancer action. The impact of social support on life expectancy shows strong relevance to the effects of obesity, cigarette smoking, hypertension, or level of physical activity (Ozbay et al., 2007). Some of the positive outcomes have been listed below:
Cancer (in general): Prolonged survival rate has been observed in cancer patients with the integration of social involvement and participation of the cancer people in religious and other community groups (Deng et al., 2009). Another analysis revealed that a two-year longer lifespan among middle-aged men who developed cancer and were married or living with a partner at the start of the study was observed compared to those who were single, divorced, or widowed in a 30-year observational study (Kraav et al., 2021).
Breast Cancer: Better survival rates with substantial social networks have been observed in breast cancer patients (Kroenke et al., 2017). Improved survival among breast cancer patients has been observed with psychosocial interventions involving those using social support (Gudenkauf & Ehlers, 2018). Improved adherence to adjuvant endocrine therapy (AET) for breast cancer patients has been found with higher levels of social support (Bright & Stanton, 2018).
Colorectal cancer: Lower rate of deaths has been evaluated from colorectal cancer among men in Japan who have been provided with high social support (Ikeda et al., 2013).
Ovarian Cancer: Long-term survival rates have been observed among women with ovarian cancer who have been provided with social support showing connection to others as a social attachment (Lutgendorf et al., 2012).
Prostate Cancer: Prostate-specific antigen (PSA), a marker of potential cancer activity, tends to decrease after one year among men with early-stage prostate cancer who have been provided with social support and support groups and other lifestyle interventions (Ornish et al., 2005).
B) Zen Wellness Protocol for community support
Cancer survivor's stories: Zen Wellness protocol understands that no two cancer patients are alike, and neither is their treatment journey. Each cancer patient has some common traits of strength, determination, persistence and a sense of hope in their battle against cancer. One patient's stories inspire the other patients' stories. The survival stories of patients have personal experiences and reflections that members of Zen Wellness protocol share with others regarding their cancer journey. Cancer survivors cope with the diagnostic approach, their treatment and life with or after cancer differently. While some prefer to put their experiences behind them as much as possible, others choose to draw on them and get involved with cancer-related activities or causes. Zen Wellness Protocol shares some stories of survivors who found a purpose in sharing their experiences and giving back to others.
Healing circles: Healing circles are for the patients, and their caregivers where they can give their opinions and share their experiences heard without fear and guilt. It reveals the importance of sharing and implicating the fact of what is going on in the mind of cancer patients and their caregivers. With an open mind and heart full of kindness, the members of a Healing circle actively contribute to the process of universal healing, helping not only themselves but everyone around them. Zen Wellness Protocol introduces healing circle talks, which are online participation-based webinars. We invite different individuals connected with cancer – patients, caregivers, survivors, oncologists, healers, and other cancer care professionals. Healing Circle acts as a platform where participants share their journeys, experiences, and knowledge to inspire each other and help patients fight cancer stronger. When undergoing an ordeal such as cancer, the importance of sharing and outpouring what is going on through one's mind cannot be understated. Since all participants have had past experiences with cancer, the forum is very welcoming and allows like-minded people to exchange thoughts freely without fear of being judged. It is a sacred space where everyone listens with compassion and empathy. They honor each other's unique way of healing through cancer. All the stories are held 0confidential, and we believe that we have the guidance we need within us, and we rely on the power of silence to access it.
Zen Wellness Protocol constitutes the organization of 100+ Healing Circle Talks to date. While these used to be primarily offline until March 2020, we have shifted to an online format since lockdown in March 2020. We feel an online event is more welcoming and allows cancer warriors to join from wherever they are in the comfort of their homes. The Indian chapter of Healing Circle Talks has connected more than 1,000+ cancer warriors to date. It is scheduled every Sunday from 5 pm to 6:15 pm IST over a Zoom Meeting. The Zoom Meeting is also made live on Facebook to share the experience with more people. Healing Circle Talks are free to join, and participation from the audience is encouraged.
Zen community: Zen community involves the different community supporting programs and interventions that help cancer patients and caregivers to fight the cancer battle. The healthtech platform involves the cancer community dedicated to connecting patients, caregivers, survivors, and experts. The CANNECT App has enabled its members to connect with like-minded survivors and patients with the same cancer type, share learnings and experiences, consult with experts, and plan treatment better. It educates its members on how to increase the chances of cancer cure and improve quality of life at the same time through scientific evidence-based Integrative Oncology treatment protocols, side effects, and symptoms management, connecting with relevant experts and planning treatment better. It guides all phases of the cancer journey, from cancer diagnosis to treatment to survivorship or palliative care. It can help patients significantly improve their treatment outcome by helping them evaluate the medical and non-medical treatment protocols available to improve the chances of cancer cure and reduce the chances of recurrence.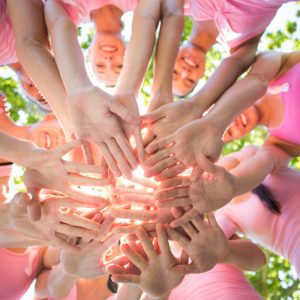 Zen Community involves services for patients, caregivers, and survivors through apps and tools that have helped in their treatment journey right from the beginning. It includes choosing the right oncologist/hospital, getting diagnostic tests, getting chemo drugs at an affordable price, counseling on an anti-cancer diet, emotional wellness, Ayurveda, medical cannabis, and connecting with other cancer patients and survivors. It provides 360-degree care to cancer patients through its in-house team of dedicated counselors available 24/7 to guide cancer patients in their treatment journey.
References
Ozbay, F., Johnson, D. C., Dimoulas, E., Morgan III, C. A., Charney, D., & Southwick, S. (2007). Social support and resilience to stress: from neurobiology to clinical practice. Psychiatry (Edgmont), 4(5), 35.
Deng, G. E., Frenkel, M., Cohen, L., Cassileth, B. R., Abrams, D. I., Capodice, J. L., … & Sagar, S. (2009). Evidence-based clinical practice guidelines for integrative oncology: complementary therapies and botanicals. Journal of the Society for Integrative Oncology, 7(3).
Kraav, S. L., Lehto, S. M., Kauhanen, J., Hantunen, S., & Tolmunen, T. (2021). Loneliness and social isolation increase cancer incidence in a cohort of Finnish middle-aged men. A longitudinal study. Psychiatry research, 299, 113868. https://doi.org/10.1016/j.psychres.2021.113868
Kroenke, C. H., Michael, Y. L., Poole, E. M., Kwan, M. L., Nechuta, S., Leas, E., … & Chen, W. Y. (2017). Postdiagnosis social networks and breast cancer mortality in the After Breast Cancer Pooling Project. Cancer, 123(7), 1228-1237. https://doi.org/10.1002%2Fcncr.30440
Gudenkauf, L. M., & Ehlers, S. L. (2018). Psychosocial interventions in breast cancer survivorship care. The Breast, 38, 1-6. https://doi.org/10.1016/j.breast.2017.11.005
Ikeda, A., Kawachi, I., Iso, H., Iwasaki, M., Inoue, M., & Tsugane, S. (2013). Social support and cancer incidence and mortality: the JPHC study cohort II. Cancer Causes & Control, 24(5), 847-860. https://doi.org/10.1007/s10552-013-0147-7
Lutgendorf SK, De Geest K et al. Social influences on clinical outcomes of patients with ovarian cancer. Journal of Clinical Oncology. 2012 Aug 10;30(23):2885-90.
Ornish, D., Weidner, G., Fair, W. R., Marlin, R., Pettengill, E. B., Raisin, C. J., … & Carroll, P. R. (2005). Intensive lifestyle changes may affect the progression of prostate cancer. The Journal of urology, 174(3), 1065-1070. https://doi.org/10.1097/01.ju.0000169487.49018.73