US Brand Name(s)Aldara Zyclara
Use in Cancer Treatment
Experts have authorized Imiquimod to treat the following conditions:
Immunocompetent adults with actinic keratosis.
Experts have authorized Iquimod brands Aldara and Zyclara for this purpose.
A superficial basal cell cancer. The doctors give it to the Immune-competent individuals. The experts have authorized Aldara brand of imiquimod for this purpose.
Adults and children aged 12 and above can develop genital or perianal warts. Experts have authorized Iquimod brands Aldara and Zyclara for this purpose.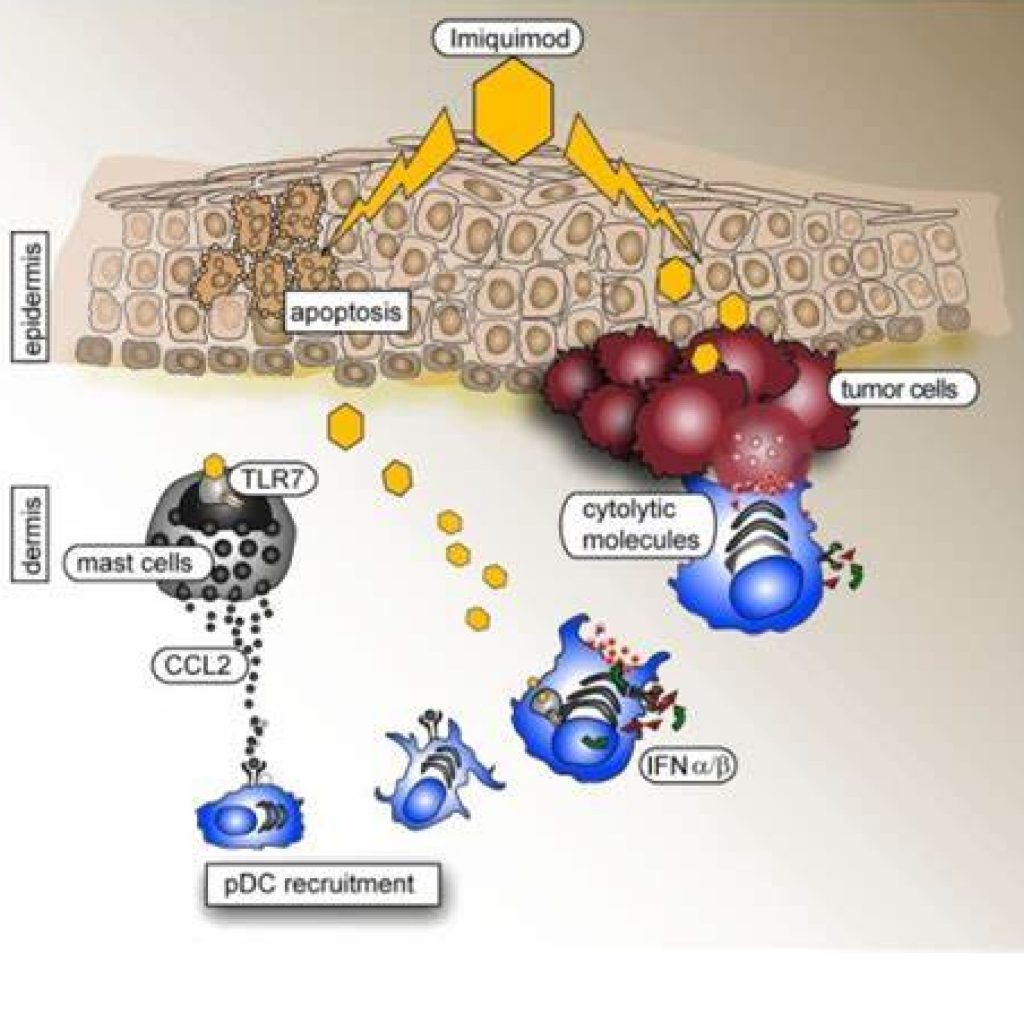 Imiquimod is also being researched for the treatment of various cancers and diseases.
Defining
A synthetic chemical that has the ability to alter immune responses. Iquimod increases cytokine production, notably interferon production, and has anticancer efficacy, especially against cutaneous malignancies, as an immune response modifier (IRM). Bcl-2 overexpression insensitive tumor cells appear to be linked to imiquimod's proapoptotic action.
Imiquimod Facts on MedlinePlus – A summary of key information regarding this medication in layman's terms, which may contain the following:
cautions about this medicine,
what is its use and how to use it,
what you should tell your doctor before taking it,
things you should know about it before using it,
other drugs that might interact with it, and
possible negative effects
Experts frequently investigate drugs to see whether they can treat or prevent conditions other than those with authorization. This patient information leaflet only covers authorized uses of the medications. However, much of the material might also apply to authorized uses under investigation.