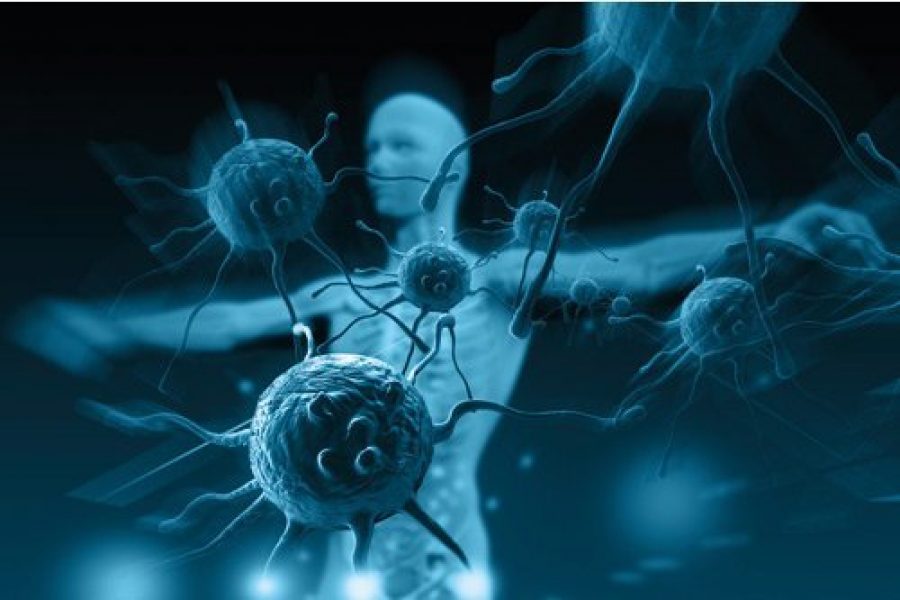 Hydroxyurea can cause a severe decrease in the number of blood cells in your bone marrow. This may increase the risk that you will develop a serious infection or bleeding. If you experience any of the following symptoms, call your doctor immediately: fever, chills, excessive tiredness or weakness, body aches, sore throat, shortness of breath, ongoing cough and congestion, or other signs of infection; unusual bleeding or bruising; bloody or black, tarry stools; or vomiting blood or brown material that resembles coffee grounds.
Keep all appointments with your doctor and the laboratory. Your doctor will order certain tests on a regular basis to check your body's response to hydroxyurea and to see if your blood count has dropped. Your doctor may need to change your dose or tell you to stop taking hydroxyurea for a period of time to allow your blood count to return to normal if it has dropped too low.
Hydroxyurea may increase the risk that you will develop other cancers, including skin cancer. Plan to avoid unnecessary or prolonged exposure to sunlight and to wear protective clothing, sunglasses, and sunscreen. Talk with your doctor about the risks of taking hydroxyurea.
Why this medication ?
Hydroxyurea (Hydrea) is used alone or with other medications or radiation therapy to treat a certain type of chronic myelogenous leukemia (CML; a type of cancer of the white blood cells) and certain types of head and neck cancer (including cancer of the mouth, cheek, tongue, throat, tonsils, and sinuses). Hydroxyurea (Droxia, Siklos) is used to reduce the frequency of painful crises and reduce the need for blood transfusions in adults and children 2 years of age and older with sickle cell anemia (an inherited blood disorder in which the red blood cells are abnormally shaped [shaped like a sickle] and cannot bring enough oxygen to all parts of the body). Hydroxyurea is in a class of medications called antimetabolites. It treats cancer by slowing or stopping the growth of cancer cells in your body. Hydroxyurea treats sickle cell anemia by helping to prevent formation of sickle-shaped red blood cells.
How should this medicine be used?
Hydroxyurea comes as a capsule and tablet to take by mouth. It is usually taken once a day with a glass of water. When hydroxyurea is used to treat certain types of cancer, it may be taken once every third day. Take hydroxyurea at around the same time every day. Follow the directions on your prescription label carefully, and ask your doctor or pharmacist to explain any part you do not understand. Take hydroxyurea exactly as directed. Do not take more or less of it or take it more often than prescribed by your doctor.
Your doctor may need to delay your treatment or adjust your dose of hydroxyurea depending on your response to treatment and any side effects that you may experience. Talk to your doctor about how you are feeling during your treatment. Do not stop taking hydroxyurea without talking to your doctor.
Your doctor will probably tell you to take another medication, folic acid (a vitamin), to decrease some of the side effects of this medication. Take this medication exactly as directed.
Swallow the capsules whole; do not split, chew, or crush them.
Further Instructions
The hydroxyurea 1,000-mg tablets (Siklos) are scored so that they can easily be split into halves or quarters to provide smaller doses. Do not break the hydroxyurea 100-mg tablets into smaller parts. Your doctor will tell you how to break the tablets and how many tablets or parts of a tablet you should take.
If you are unable to swallow hydroxyurea tablets or portion(s) of tablets, you may dissolve your dose in water. Place your dose in a teaspoon and add a small amount of water. Wait about 1 minute to allow the tablet(s) to dissolve, then swallow the mixture right away.
You should wear rubber or latex gloves when you handle the capsules or tablets so that your skin does not come into contact with the medication. Wash your hands with soap and water before and after you touch the bottle or medication. If hydroxyurea gets into your eyes, immediately flush your eyes with water for at least 15 minutes. If the powder from a capsule or tablet spills, wipe it up immediately with a damp disposable towel. Then place the towel in a closed container, such as a plastic bag, and throw it away in a trash can that is out of the reach of children and pets. Clean the spill area using a detergent solution followed by clean water.
Other uses for this medicine
Hydroxyurea is also sometimes used to treat polycythemia vera (a blood disease in which your body makes too many red blood cells). Talk to your doctor about the risks of using this medication for your condition.
This medication may be prescribed for other uses; ask your doctor or pharmacist for more information.
What special precautions should I follow?
Before taking hydroxyurea
tell your doctor and pharmacist if you are allergic to hydroxyurea, any other medications, or any of the inactive ingredients in hydroxyurea capsules or tablets. Ask your pharmacist for a list of the ingredients.
tell your doctor and pharmacist what prescription and nonprescription medications, vitamins, nutritional supplements, and herbal products you are taking or plan to take. Be sure to mention any of the following: certain medications for HIV (human immunodeficiency virus) such as didanosine (Videx) and stavudine (Zerit) and interferon (Actimmune, Avonex, Betaseron, Infergen, Intron A, others). Your doctor may need to change the doses of your medications or monitor you carefully for side effects.
tell your doctor if you have human immunodeficiency virus (HIV), acquired immunodeficiency syndrome (AIDS), high levels of uric acid in your blood, or leg ulcers; if you are being treated with or have ever been treated with radiation therapy, cancer chemotherapy, or hemodialysis; or if you have or have ever had kidney or liver disease.
tell your doctor if you are pregnant, plan to become pregnant, or are breastfeeding. You should not become pregnant or breastfeed while you are taking hydroxyurea. You will need to have a pregnancy test before you begin treatment with hydroxyurea. If you are a female, you should use effective birth control while taking hydroxyurea and for at least 6 months after stopping your treatment. If you are a male, you and your female partner should use effective birth control while taking hydroxyurea and for at least 6 months (Siklos) or at least 1 year (Droxia, Hydrea) after stopping your treatment. Talk to your doctor about birth control methods that you can use during and after your treatment and how long you should continue their use. If you become pregnant while taking hydroxyurea, call your doctor immediately. Hydroxyurea may harm the fetus.
you should know that this medication may decrease fertility in men. Talk to your doctor about the risks of taking hydroxyurea.
do not have any vaccinations without talking to your doctor.
What special dietary instructions should I follow?
Unless your doctor tells you otherwise, continue your normal diet.
What should I do if I forget a dose?
Take the missed dose as soon as you remember it. However, if it is almost time for the next dose, skip the missed dose and continue your regular dosing schedule. Do not take a double dose to make up for a missed one.
What side effects can this medication cause?
Hydroxyurea may cause side effects. Tell your doctor if any of these symptoms are severe or do not go away:
nausea
vomiting
diarrhea
loss of appetite
weight gain
sores in the mouth and throat
constipation
rash
pale skin
dizziness
headache
hair loss
changes in skin and nails
Serious Side effects
Some side effects can be serious. If you experience any of these symptoms or those listed in the IMPORTANT WARNING section, call your doctor immediately or get emergency medical treatment:
fast heartbeat
ongoing pain that begins in the stomach area but may spread to the back
leg wounds or ulcers
pain, itching, redness, swelling, or blisters on the skin
pain in the upper right part of the stomach
yellowing of the skin or eyes
numbness, burning, or tingling in the hands or feet
fever, cough, shortness of breath, and other breathing problems
Hydroxyurea may cause other side effects. Call your doctor if you have any unusual problems while taking this medication.
What should I know about storage and disposal of this medication?
Keep this medication in the container it came in, tightly closed, and out of reach of children and pets. Store it at room temperature and away from excess heat and moisture (not in the bathroom). Broken 1,000-mg tablets must be stored in the container and must be used within 3 months.
It is important to keep all medication out of sight and reach of children as many containers (such as weekly pill minders and those for eye drops, creams, patches, and inhalers) are not child-resistant and young children can open them easily. To protect young children from poisoning, always lock safety caps and immediately place the medication in a safe location – one that is up and away and out of their sight and reach.