Executive Summary
Breast cancer treatment results into causing various side effects and alterations to the patient's body. The results of treatment show variations as per the individuals. Sometimes the same treatment strategy used for a particular disease condition evolves with different effects. Hence, it is difficult for predicting the outcome and impact of a specific treatment on people. Therefore, coping-up strategies are adopted to mitigate the treatment's side effects. Open communication with the expert regarding new signs or symptoms experienced by the patients helps plan ways to effectively manage and relieve these symptoms and side effects. The patients can seek professional therapies for mitigating the adverse emotional impacts during breast cancer treatment. General physical side effects of each treatment option for early-stage and locally advanced breast cancer is addressed by adopting supportive care or palliative care provided by the healthcare team. Patients and their families are motivated to communicate with the medical team about their financial concerns. Several services help patients manage such a group of people in treating breast cancer. Caregivers play an essential role in caring for a person with breast cancer. Effective communication of the patient with the healthcare team is maintained regarding the side effects by implicating related questions.
Coping-up Strategies of Breast Cancer
Coping with the Treatment, When preparing to start cancer treatment, you are often afraid of treatment-related side effects. It may be helpful to know that your health team is working to prevent and reduce side effects. Doctors call this type of cancer treatment "palliative care" or "supportive care" ​1​. It is an integral part of your treatment plan, regardless of your age or stage of illness ​2​.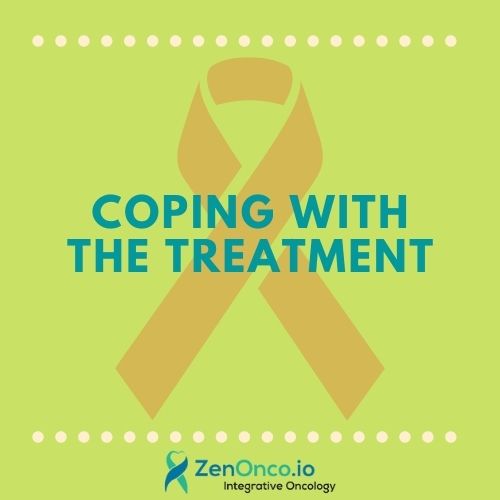 Management of Physical Side Effects
General physical side effects for each treatment option for early-stage and locally advanced breast cancer are listed in the Treatment Types section. Learn about the side effects of cancer, how to treat them, and how to prevent or control them. Changes in physical health depend on several factors, including the stage of cancer, the duration and dose of treatment, and general health.
Regularly discuss with your medical team how you feel. It is essential to inform them new side effects and changes to existing side effects. Knowing how you think can help them find ways to reduce or treat your side effects to make you more comfortable and perhaps prevent them from getting worse. It may be helpful to track side effects and make it easier to explain the changes to the health team. Find out more about why tracking side effects can help.
Physical side effects may continue after discontinuation of treatment. Doctors call this a long-term side effect. Side effects that might occur months or years after treatment are called long-term effects. Treatment of long-term side effects and later effects is an integral part of survival care. Read the follow-up and monitoring section of this manual, or consult your doctor for more information.
Also Read: Managing Cancer Treatment side-effects
Dealing with Emotional and Social Impacts
Coping with the Treatment after cancer is diagnosed can have emotional and social impacts. It includes dealing with difficult emotions such as sadness, fear and anger, and managing stress levels. It might be challenging to express your feelings for your loved one. Some have found that talking to oncology social workers, counsellors, or clergy can help develop more effective ways to deal with and talk about cancer.
Caring for a loved one with cancer
Family and friends often play an essential role in caring for people with early-stage or locally advanced breast cancer. It is known as a caregiver. Caretakers can physically, practically and emotionally support patients, even if they live far away. Caregivers can perform a variety of tasks daily or as needed, including:
Assistance and Encouragement Conversation with Medical Team
Dosing Management
Assistance in Managing Symptoms and Side Effects
Coordinating Medical Appointments Scheduled
Meal Assistance
Housework
Assistance Insurance and Accounting Issues
References
1.

Mehrabi E, Hajian S, Simbar M, Hoshyari M, Zayeri F. Coping response following a diagnosis of breast cancer: A systematic review.

Electron Physician

. 2015;7(8):1575-1583. doi:

10.19082/1575