Getting diagnosed with cancer can bring one's life to a standstill. Cancer may have entered your lives unexpectedly, bringing uncertainty and challenges, but you are not alone in this fight. Remember, as you embark on your treatment, you are surrounded by an army of healthcare professionals dedicated to your well-being. Guidance from the best hospitals is a stepping stone towards recovery from cancer. Hospitals with well-equipped treatment and testing facilities and NABH or JCI accreditation ensure the best for cancer patients. To pace your search, we have compiled a list of the best cancer hospitals in Assam.
DR. B. BOROOAH CANCER INSTITUTE (BBCI)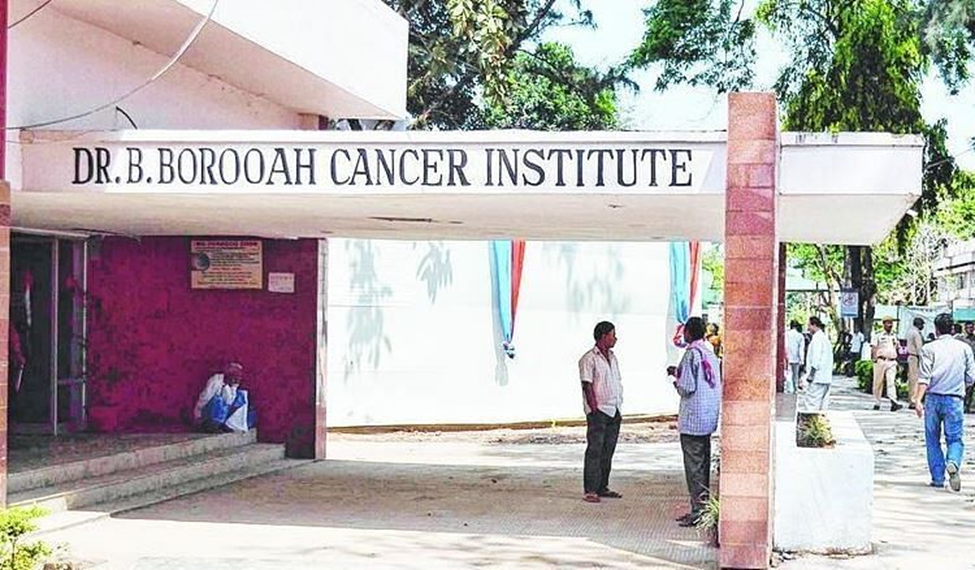 The Dr B. Borooah Cancer Institute (BBCI), headquartered in Guwahati, Assam, is an entity noted for its work in cancer treatment and research. Dr Bhubaneswar Borooah, a well-knoensuretor who played a crucial role in its formation, is honoured by the moniker BBCI, created in 1973 to offer comprehensive cancer care. This cutting-edge clinic, which focuses on the diagnosis, treatment, and research of cancer, offers a variety of speciality treatments, including radiation therapy, surgical oncology, medical oncology, palliative care, and pain management. The BBCI is dedicated to providing cancer patients with tailored, superior care using state-of-the-art facilities and technology.
NEMCARE HOSPITAL, GUWAHATI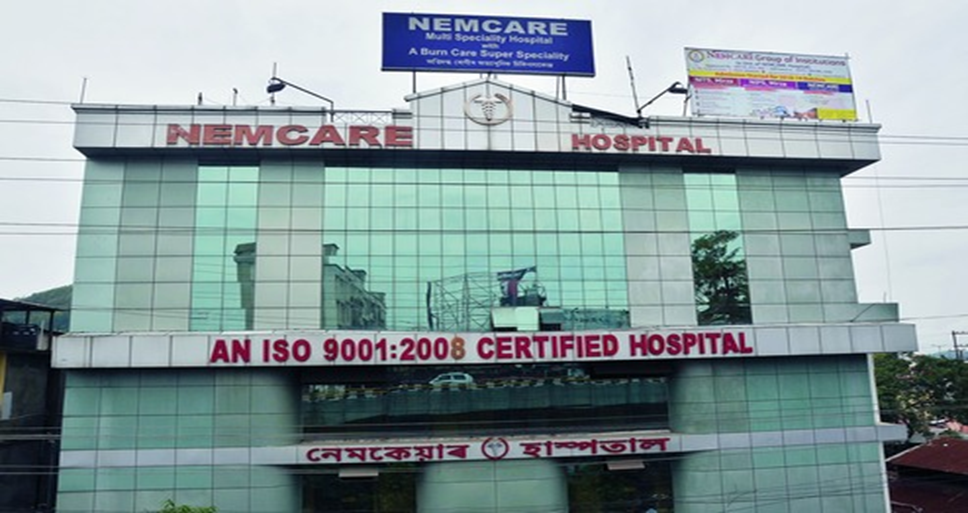 The Nemcare Hospital in Guwahati, Assam, is well known for providing patients in the area with extensive cancer treatment services. The hospital specializes in detecting and treating numerous cancer types and has a dedicated oncology section. A multidisciplinary team of trained oncologists, surgeons, radiation therapists, and supportive care specialists collaborates in this method to develop individualized treatment plans based on each patient's requirements. In addition to surgery, chemotherapy, radiation therapy, targeted therapy, immunotherapy, and palliative care, the hospital offers a wide range of cancer treatment options. The oncology department's state-of-the-art equipment and cutting-edge medical technologies guarantee accurate patient diagnoses and efficient cancer treatment.
GAUHATI MEDICAL COLLEGE AND HOSPITAL (GMCH), GUWAHATI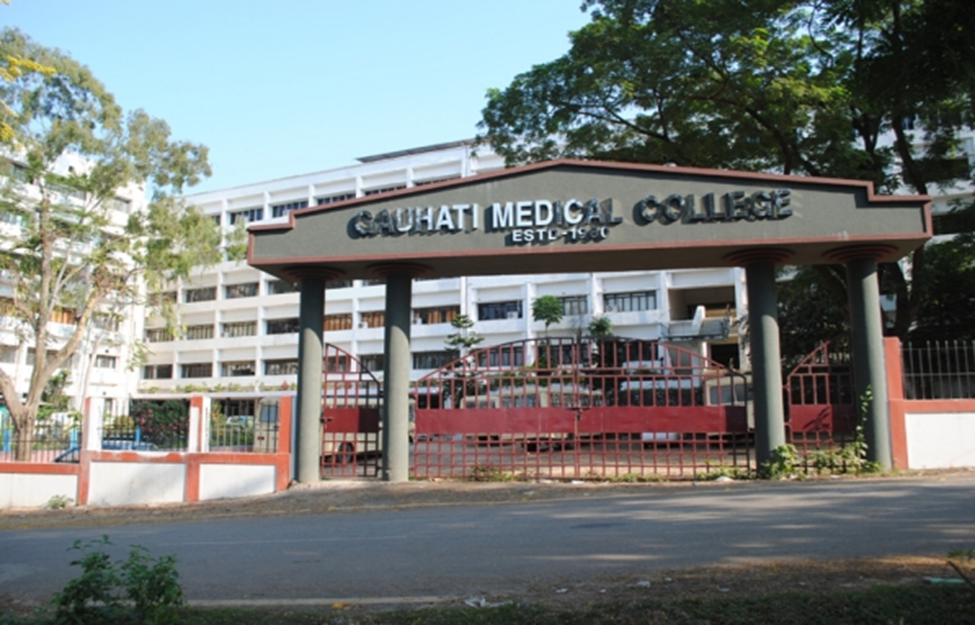 The GMCH in Guwahati, Assam, is a prominent healthcare centre that offers a wide range of healthcare services, including cancer treatment. As a government-run medical school and hospital affiliated with Srimanta Sankaradeva University of Health Sciences, GMCH is well renowned. The hospital's speciality oncology department is responsible for diagnosing, treating, and caring for various cancers. With a dedicated staff of knowledgeable oncologists, surgeons, radiologists, and other healthcare professionals, the GMCH ensures comprehensive care for cancer patients. In addition to palliative care, the hospital provides surgical oncology, medical oncology, and radiation oncology as cancer treatment options. Modern facilities and cutting-edge equipment, such as cutting-edge operating rooms, radiation therapy machines, and chemotherapy units, are used by GMCH to provide precise diagnoses and treatment.
EXCELCARE HOSPITAL, GUWAHATI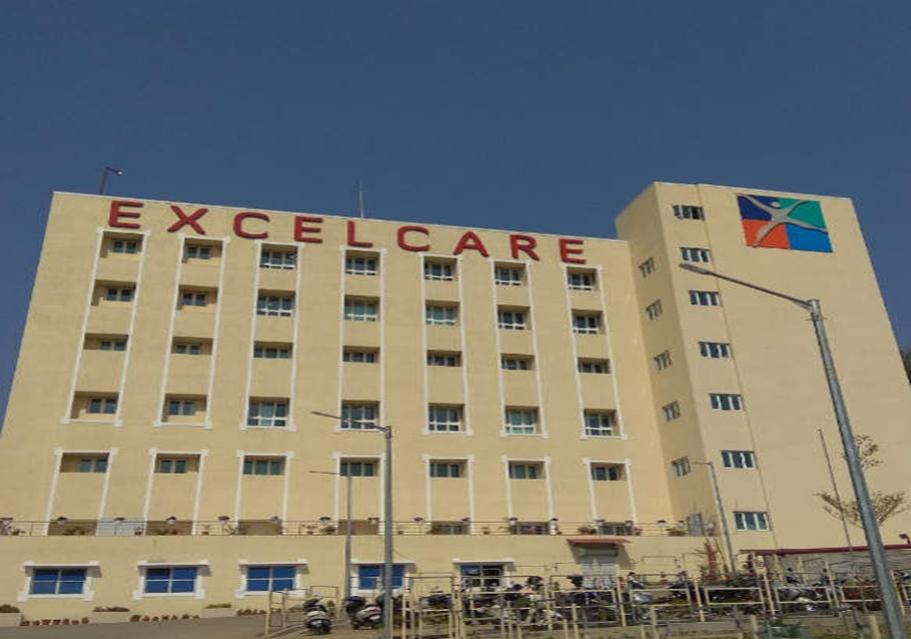 The well-known Excelcare Hospital in Guwahati, Assam, is renowned for its full range of medical services, focusing on treating cancer. The hospital is committed to providing top-notch medical care and greatly values using a patient-centred approach when providing cancer treatment services. The hospital has an oncology section focusing on cancer treatment, staffed by skilled oncologists, surgeons, and a multidisciplinary group of medical experts. They create individualized treatment regimens suited to patients' requirements and medical conditions. To ensure that patients receive well-coordinated and integrated treatment throughout their cancer journey, the oncology staff at Excelcare Hospital places a significant emphasis on multidisciplinary consultations and collaboration. The hospital further offers patient education and support services, such as counselling, nutritional advice, and support groups. Furthermore, Excelcare Hospital is committed to staying up to date with advancements in cancer research and treatment. The hospital strives to incorporate the latest evidence-based practices and treatment modalities, enabling patients to benefit from innovative approaches and cutting-edge therapies.
HAYAT HOSPITAL, GUWAHATI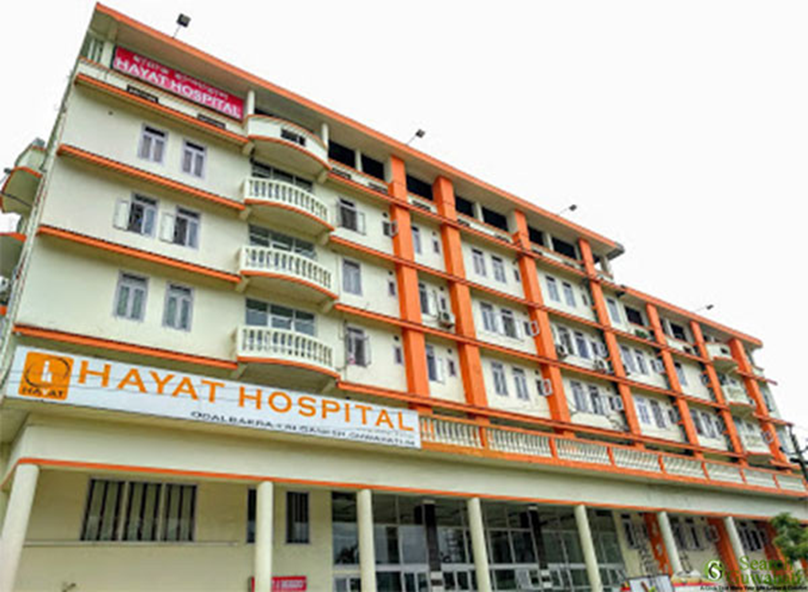 Hayat Hospital, a prominent medical centre emphasising cancer treatment, is located in Guwahati, Assam. It provides a wide range of medical services. The hospital is committed to giving each patient superior, specialized care. Their oncology department uses cutting-edge technology and infrastructure to provide state-of-the-art cancer care while specializing in diagnosing, treating, and managing numerous cancer types. Hayat Hospital fosters a supportive environment for patients and their families throughout their cancer journey by emphasizing patient support and well-being. They offer devoted oncology nurses, counsellors, and support groups, providing emotional support, dietary advice, and other services that improve patients' general well-being.
DOWN TOWN HOSPITAL, GUWAHATI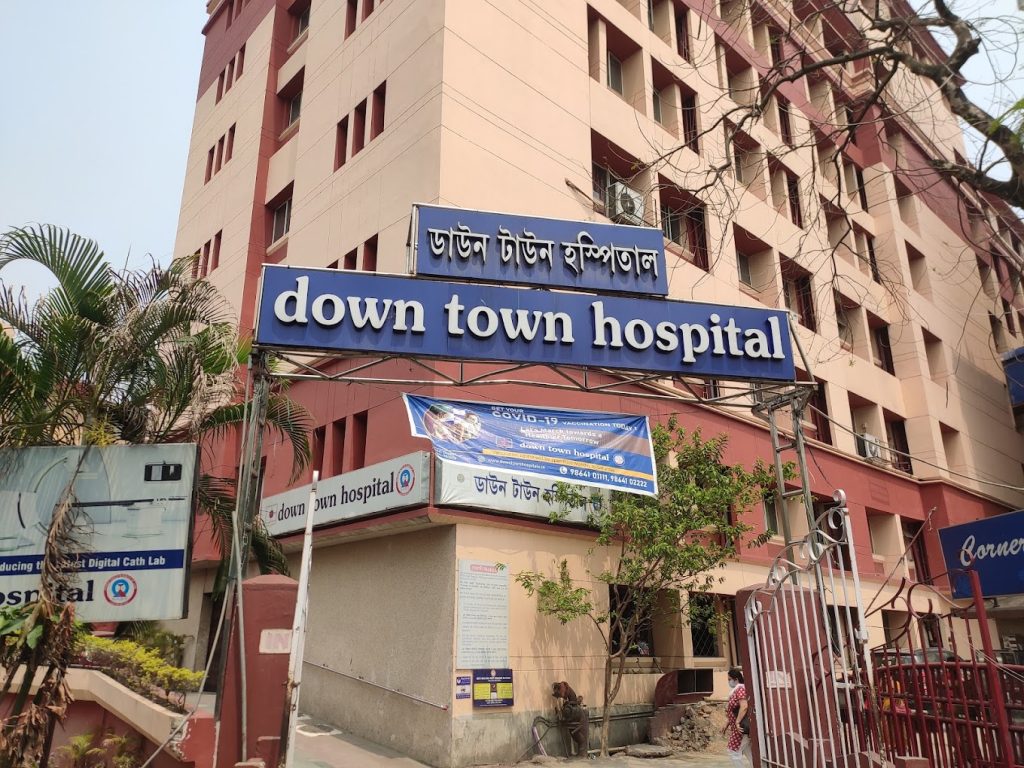 A prominent healthcare institution, Down Town Hospital in Guwahati, Assam, India, offers a variety of medical treatments, including specialised cancer treatment. Their cancer care services include screening, treatment, and post-treatment care for various malignancies. The medical centre is home to a committed group of oncologists, surgeons, radiologists, and specialists who work together to develop individualised treatment regimens. They have cutting-edge amenities like fully-stocked operating rooms, imaging equipment, and radiation therapy units for precise diagnosis and efficient treatment. Additionally, Down Town Hospital offers supportive care services like pain control, palliative care, psychiatric support, and rehabilitation to improve the quality of life, diagnosing, treating, and managing the mental and physical burdens of the disease.
APOLLO HOSPITAL, GUWAHATI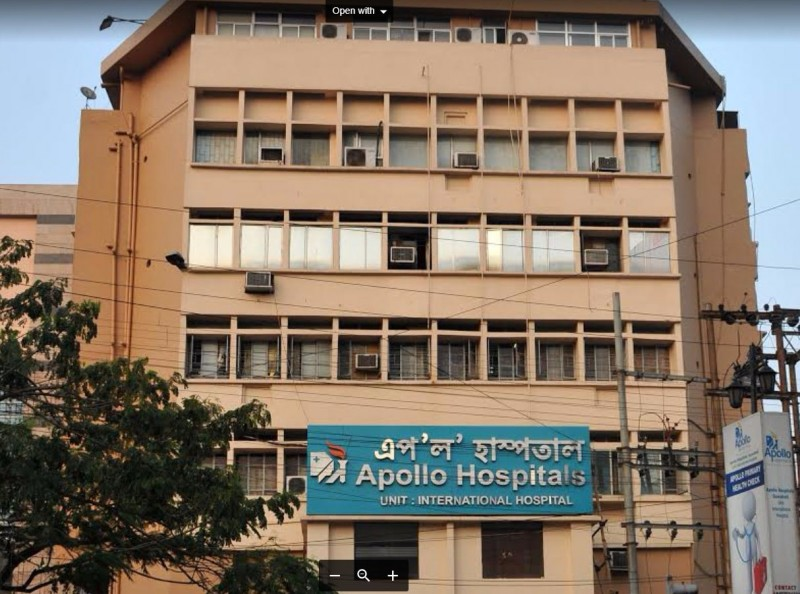 A renowned healthcare centre in Guwahati, Apollo Hospitals, provides all-inclusive cancer treatment services. It uses cutting-edge technology and has an experienced staff of medical professionals because it is a part of the renowned Apollo Hospitals network. The hospital employs a multidisciplinary strategy for treating cancer, working with a cooperative team of doctors to develop individualised treatment programmes. Modern diagnostic techniques like MRI and PET-CT scans help accurately detect and stage cancer. The hospital offers a variety of surgical procedures, including robotic-assisted and minimally invasive surgeries, carried out by qualified surgeons. Delivering accurate and focused radiation treatments is now possible because of advancements in radiation therapy technology. The focus of supportive care at Apollo Hospital in Guwahati includes services for palliative care, pain management, nutritional counselling, and psychological support.
GNRC HOSPITAL, GUWAHATI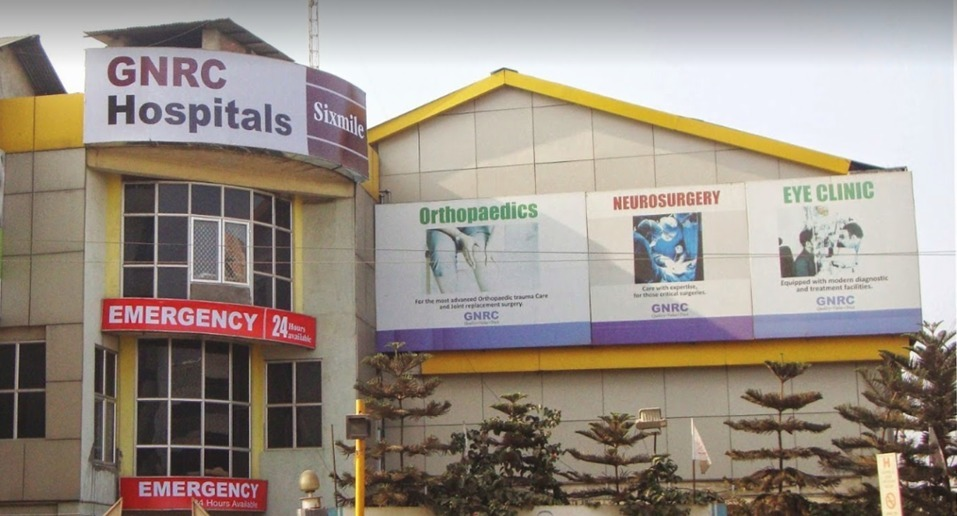 A famous healthcare centre with a reputation for providing comprehensive cancer treatment services is the GNRC Hospital in Guwahati, Assam. The hospital has state-of-the-art diagnostic tools like CT scans, MRIs, and ultrasounds for precise cancer staging. It provides surgical interventions, including as minimally invasive techniques and surgeries for tumour removal, with accurate detection of stage ensuring the safety and comfort of the patient. To deliver precise and efficient radiation therapy, GNRC Hospital also uses cutting-edge radiation therapy technologies, such as linear accelerators. Personalised treatment programmes can be created through collaboration between radiation oncologists and other professionals. To prevent plagiarism, it's crucial to reword and condense this content.
Zenonco.io, the world's first Holistic approach to cancer treatment, provides complementary and alternative treatments to help the patient to recover from cancer. We become part of patients' cancer journey and guide them toward full recovery. Our alternative approach includes emotional counselling, ayurvedic medicines, supplements, anti-cancer diet.