Aloe Vera is a succulent plant species belonging to the Aloe genus. Aloe is a widely spread plant with over 500 varieties, and it is considered an invasive species in many parts of the world. It is an evergreen perennial that hails from the Arabian Peninsula but thrives in tropical, semitropical, and dry conditions all over the world. It is grown for commercial purposes, mostly as a topical therapy that has been used for centuries.
The species is beautiful for decoration and thrives as a potted plant inside. It can be found in a variety of consumer items, including as drinks, skin lotions, cosmetics, ointments, and a gel for minor burns and sunburns. As word spreads about Aloe Vera's natural healing capabilities, more study is being conducted every year all around the world. Aloe Vera has been the subject of extensive research for a long time.
Because to its antioxidant, antibacterial, antiviral, antineoplastic, or antiproliferative (due to its anthraquinone concentration), immunostimulatory (due to acemannan), and other characteristics, it is said to be one of the most useful plants.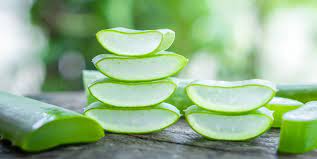 Many of the anti-cancer drugs now in use come from natural sources, such as plants. Aloe Vera is one of these plants that have been widely investigated for its numerous health advantages, including cancer prevention. Cell viability assays, nuclear morphological examinations, and cell cycle analyses were used to investigate the cytotoxic potential of Aloe Vera crude extract (ACE) alone or in combination with cisplatin in human breast (MCF-7) and cervical (HeLa) cancer cells in this study.
By using RT-PCR, the effects were linked to changes in the expression of genes involved in cell cycle control, apoptosis, and drug metabolism. When cells were exposed to ACE, they lost a significant amount of viability in a dose- and time-dependent manner, which was discovered to be mediated via the apoptotic pathway, as indicated by changes in nuclear morphology and cell distribution in different stages of the cell cycle. ACE, however, has no substantial cytotoxicity against normal cells, putting it in the category of a safe chemopreventive drug.
Finally, our findings suggest that Aloe vera may be an effective anti-neoplastic agent that inhibits cancer cell proliferation while also improving the therapeutic efficiency of conventional medicines like cispolatin. As a result, it appears that encouraging the development of plant-derived medicinal molecules is necessary for new cancer therapy techniques.
After topical and oral Aloe Vera, glucomannan, a mannose-rich polysaccharide, and gibberellin, a growth hormone, dramatically enhance collagen production. Aloe vera gel not only raised the collagen level of the wound, but it also modified the collagen composition (more type III) and enhanced the degree of collagen crosslinking, according to the research.
As a result, wound contraction was hastened, and the breaking strength of the resultant scar tissue was enhanced. Following oral or topical therapy, there was an increase in the production of hyaluronic acid and dermatan sulphate, which accelerated the regeneration processes in a healed wound.
Effects on skin exposure to UV and gamma radiation: Aloe Vera gel has been reported to have a protective effect against radiation damage to the skin or skin cancer.
Aloe Vera produces prostaglandins from arachidonic acid, which have anti-inflammatory properties. Prostaglandins cause vasodilation, which promotes the development of edema and lowers pain thresholds.
Effects on the immune system: Acemannan stimulated the production and release of tumor necrosis factor in mice that had previously been implanted with murine sarcoma cells, triggering an immunological assault that resulted in necrosis and regression of the malignant cells.
Antiviral activity can occur through indirect or direct mechanisms. The immune system is stimulated in an indirect way, whereas anthraquinones have a direct impact. Various enveloped viruses, such as herpes simplex, varicella zoster, and influenza, are inactivated by the anthraquinone aloin.
A polysaccharide fraction has been found in recent research to prevent the development of possibly cancerous cells. A possible advantage of utilising Aloe gel in cancer prevention is the activation of enzymes that prevent tumoral mutations as well as the suppression of other tumor-promoting chemicals.
The clinical usage of Aloe Vera has yet to be backed up by a large body of evidence. The majority of the reports are concerning skin-problem treatments, although other applications are noted as well. Two noteworthy instances may be found in the references.